Contacts

Mark Campbell
Office Services & Premises Director
t:
+61 2 4924 7616
+61 2 4924 7616
m:
+61 404 828 260
+61 404 828 260
o:
Newcastle


Supply Nation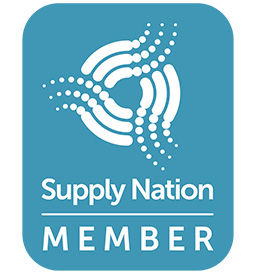 Sparke Helmore is now a proud member of Supply Nation, Australia's leading database of verified Indigenous businesses. Since 2009, Supply Nation has worked with Aboriginal and Torres Strait Islander businesses along with procurement teams from government and corporate Australia to help shape the emerging and rapidly evolving Indigenous business sector.
With nearly 400 members and more than 1500 verified and registered Indigenous business suppliers, Supply Nation is the Australian leader in supplier diversity and partners with its members to develop procurement policies that integrate Indigenous business into an organisation's supply chain framework.
This membership is integral to driving forward our Supplier Diversity and Inclusion Program and demonstrates our commitment to consider Indigenous enterprises in our procurement decisions. It has been proven that a diverse supply chain brings with it significant business benefits—sustainability, innovation and flexibility—and exposes us to a broader range of suppliers than we might otherwise have encountered staying with a traditional procurement model. This relationship with Supply Nation puts our values at the forefront of our supplier interactions.
Our annual membership provides:
An assessment of our current supplier diversity capability
Working towards setting supplier diversity KPIs for key personnel within the firm
Dedicated relationship manager to develop a tailored supplier diversity action plan
Working with Supply Nation registered and certified Indigenous businesses
Access to research and data to inform CSR reporting
Reporting and analytics
Sharon Bennett, Sparke Helmore's Chief Operating Officer said of the arrangement, "Becoming a member of Supply Nation is another step in our Diversity & Inclusion Strategy across our business operations. Encouraging more inclusive practices in our purchasing decisions and facilitating collaboration with Aboriginal and Torres Strait Islander Australians not only supports the firm's business strategy to build connections with the communities in which we work and live, but aligns with our clients' expectations for value-driven partnerships within their own supply chains."
Search for Indigenous businesses
Next time you are investigating vendors for your project, why not consider checking out the Supply Nation database for options. Popular categories include food and hospitality, office supplies and printing, facilities management, education and training, advertising and media, consulting, and retail and domestic goods and services.
For further information about Supply Nation, visit www.supplynation.org.au
Media enquiries

Mark Campbell
Office Services & Premises Director
t:
+61 2 4924 7616
+61 2 4924 7616
m:
+61 404 828 260
+61 404 828 260
o:
Newcastle