Governance
Management structure
Our growth strategy for the next three years is about consolidation and organic growth within our core geographic and industry markets.
Sparke Helmore is a national partnership that has adopted a corporate governance structure, which is shown in this diagram.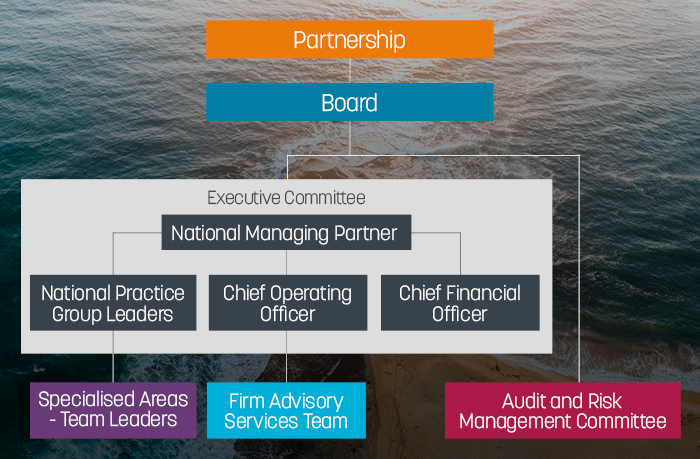 The firm has legal practice policies that address legal risk associated with each phase of the legal lifecycle.
If you have a complaint about our legal service, we would appreciate hearing about it.
The partnership trades as Sparke Helmore Lawyers (ABN 78 848 387 938).
Sparke Helmore Lawyers receives administrative, premises and other support services from
Spamil Pty Ltd (ABN 59 828 738 349).