Contacts

Merryn Stewart
Business Development & Marketing Director
t:
+61 2 9260 2591
+61 2 9260 2591
o:
Sydney


NSCA partnership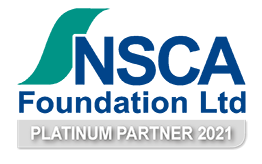 Sparke Helmore Lawyers is proud to be a platinum partner of the National Safety Council of Australia (NSCA) Foundation.
The NSCA began operating in 1927 and is Australia's leading safety skills and solutions, training, consulting, auditing and risk management provider. It is a member-based, non-profit organisation that works with its members to improve workplace health and safety throughout Australia.
Foundation Member of the Year Award
Sparke Helmore Lawyers was awarded the NSCA Foundation Member of the Year Award at the 2015 National Safety Awards. The firm received the award from the Foundation's Board of Directors for demonstrating outstanding commitment and support in raising awareness of work health and safety best practice.
For further information, visit the NSCA website.
Media enquiries

Merryn Stewart
Business Development & Marketing Director
t:
+61 2 9260 2591
+61 2 9260 2591
o:
Sydney