---
Work Health and Safety Amendment Bill 2022
07 February 2023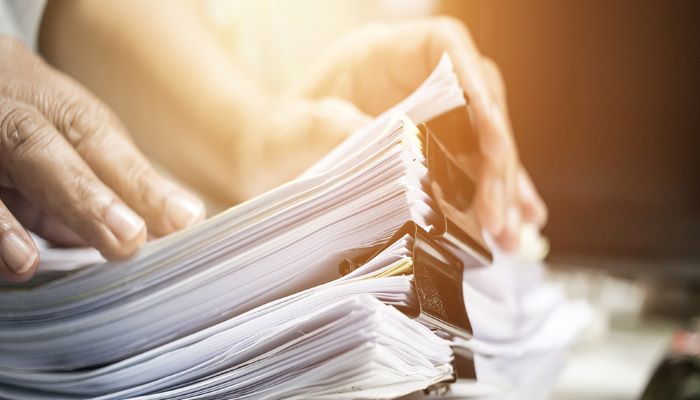 In December 2022, the Work Health and Safety Amendment Bill 2022 (Bill) was introduced to the House of Representatives, seeking to amend the Commonwealth Work Health and Safety Act 2011 (WHS Act).
The Bill is the first in the jurisdiction to seek to start implementing the recommendations from Marie Boland's review of the work health and safety (WHS) laws, and will bring Commonwealth Government entities and 'non-commonwealth licensees' regulated by Comcare in line with amendments already made in other jurisdictions.
The key changes proposed in the Bill relate to Category 1 offences, to the ability to insure against WHS penalties and to Comcare Inspectors' powers.
The Bill has not yet moved past the second reading stage in the House of Representatives. But watch this space as we keep you updated on the progress of the Bill as it passes through parliament.
Category 1 offence proposed changes
The Bill seeks to introduce a negligence element to Category 1 offences under s 31 of the WHS Act as an alternative to the existing standard of recklessness. Category 1 offences will still be reserved for the most serious breaches of the WHS Act. However, this change would mean that a PCBU may be found guilty of a Category 1 offence if they engage in conduct that is either negligent or reckless, and that conduct exposes an individual to a risk of death or serious injury or serious illness, without reasonable excuse. 'Negligence' for the purposes of the WHS Act refers to the definition of negligence under s 5.5 of the Criminal Code Act 1995 (Cth), which reflects the common law meaning of "gross negligence".
As explained by the explanatory memorandum for the Bill "[u]nlike recklessness, the fault element of negligence does not require the prosecution to prove that the offender had a subjective awareness that their conduct posed a substantial risk of death or serious injury or illness and continued on with their conduct regardless. Providing an alternative fault element of negligence is intended to lower the threshold for conviction for the Category 1 offence". [emphasis added]
Although the threshold will indeed be lowered, "gross negligence" is still an extremely high standard to establish. The concept of gross negligence requires the prosecution to prove a much higher standard when compared to "negligence", requiring proof of, at the very least, a serious disregard of an obvious risk.
The maximum penalty for a body corporate for the amended Category 1 offence will remain $3 million, while individuals found guilty of a Category 1 offence face up to six months imprisonment or a maximum penalty of $600,000, or both.
Similar amendments were recently introduced in Victoria. We provided an overview of the amendments here.
Proposed changes relating to insurance and indemnities for the payment of WHS penalties
The Bill also creates a new offence for a person to enter into, provide, indemnify or take the benefit of a contract of insurance or other arrangement for the indemnity of a liability to pay a monetary penalty under the WHS Act. If the Bill is passed, the term of any contract or other arrangement covered by this provision will also be voided to the extent it contravenes the new requirement.
In simple terms, this will mean a body corporate or individual cannot contract out of the requirement to pay a fine for WHS offences, whether by use of an insurance policy or by way of contractual indemnity arrangements.
PCBUs must therefore review not only relevant insurance policies, but any partnership arrangement, joint venture agreements, sub-contractor agreements or similar types of agreements, because if a term of a contract has the effect that it indemnifies a party for any WHS Act monetary penalty, both parties may be in breach of the new s 272A, exposing the parties to significant penalties. The Bill also creates an offence for officers of body corporates who are involved in a breach of the section.
A breach of this section will attract a maximum penalty of $50,000 for an individual (including officers) and in the case of a body corporate, a maximum penalty of $250,000.
Other model WHS law states have also amended Category 1 offences in the same way. For example, see our article here relating to the changes in NSW.
Proposed changes relating to Comcare inspectors' powers
The Bill also seeks to make significant changes to inspectors' powers by permitting Comcare inspectors to, by written notice, require the production of documents, compel written answers to questions or compel a person to attend before the inspector to answer questions for a period of 30 days after the day the inspector entered the workplace.
Importantly, any request for documents or questions asked within this 30-day time period must relate to the same purpose for which the workplace was originally entered. This limitation prevents inspectors making written requests for documents or information relating to topics they have not attended the workplace in relation to.
Extending Comcare inspectors' powers for 30 days after an inspector attends a workplace will create a new and significant power for inspectors to use email communications to require production of documents and information. Although many inspectors have done this in the past, these new provisions will add coercive effect to those communications. Previously, compliance was only voluntary.
These changes will be significant, and anyone communicating with an inspector will need to understand the potential legal force of the request. That is, non-compliance may constitute a criminal offence.
Other proposed amendments
Other proposed amendments in the Bill include:
Section 52 of the WHS Act, relating to negotiations for work groups, will be clarified. The minor amendment seeks to clarify that work groups are negotiated and agreed between a PCBU and the workers proposed to form the group.
Removing the requirement that health and safety representatives consult with their PCBU when choosing health and safety representative training courses.
Minor amendments relating to the issuing of s 155 notices, including service requirements and the required explanatory content for those notices.
Enabling a person compelled to answer questions 'in person', to do so via audio or audio-visual link.
Clarifying that Comcare can share information and documents obtained under compulsion in certain circumstances, including to share information with other state or territory health and safety regulators.