---
NEC4's new Australian "Y" clauses: A collaborative way forward?
21 April 2021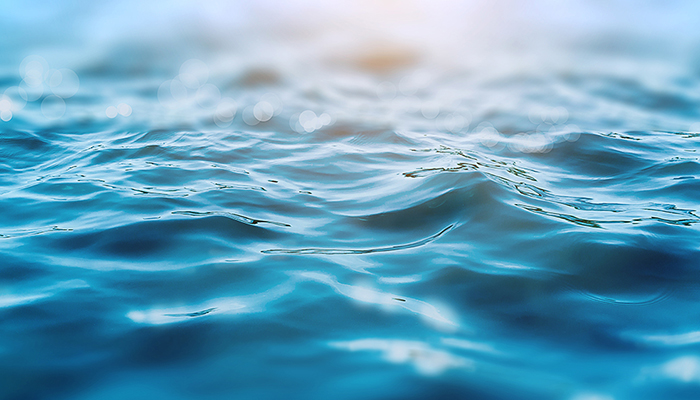 As you might know, the NEC4 suite of contracts is the fourth generation of a suite of standard form construction and infrastructure contracts, which was developed over 25 years ago by the UK's Institution of Civil Engineers. The original NEC was designed to be in plain English, and to be used to actively manage a project, rather than just manage legal issues. The suite shares a common layout and the same terminology throughout.
Released in 2017, the NEC4 iteration is designed as an international contract suite, capable of being used anywhere, on a wide variety of projects. There are now 14 contracts in the suite, including the new Design Build Operate (DBO) and Alliance templates. In addition to the core clauses, each template contains main and secondary optional clauses (known as "X" and "Y" clauses), making them very flexible, even around issues like pricing and design liability. There is also a handy "early warning" system, to help head off issues before they become problems. In my view, it provides good templates for most projects.
The NEC4 suite is already in use in Australia
In late 2019, Sydney Water adopted NEC4 contracts for its new collaborative enterprise model, known as "Partnering for Success", making it the first major infrastructure company in Australia to use the NEC contract approach to deliver new works. This new model involves replacing Sydney Water's traditional, transaction-based supply chain with three regional delivery consortia. Each of these is providing an integrated range of design, construction, maintenance and facilities management services for all water and wastewater assets in a particular region. The new model is being used to deliver at least AU$4 billion in infrastructure between 2020 and 2030 and was expected to result in annual savings of 5 −10%.
"NEC4 has played a substantial role in revolutionising the way Sydney Water procures goods and services for the next ten years. It took a lot of preparation and hard work, but we couldn't be happier with the way things are going", says Mark Simister, Head of Program Delivery at Sydney Water.
The new Australian "Y" clauses
Although the NEC4 suite is quite widely used in the UK, the take up in Australia has been slow. This is at least partly because the suite's core clauses did not align with the relevant security of payment legislation. However, in late March 2021, NEC published new optional "Y" clauses to address this.
These new "Y" clauses contain wording specific to each state and territory to address the relevant security of payment legislation, and they are certainly a step forward in making the NEC4 suite more useable in Australia. Each template in the NEC4 suite is generally intended to operate as it is, without amendment (referred to as "Z" clauses), and the new "Y" clauses regarding security of payment are going to help reduce such amendments.
However, as is always the challenge with any template contract, the Queensland "Y" clauses at least do not address the more recent changes implemented by the Building Industry Fairness (Security of Payment) and Other Legislation Amendment Act 2020 (Qld), some of which are scheduled to commence in the next 12 – 24 months (e.g. the Act requires submission of a "supporting statement" with every payment claim in Queensland, not just in NSW). In other words, "Z" clauses will probably always be needed.
What about Standards Australia?
Standards Australia contracts have long been the default setting in the Australian construction and infrastructure industry, even though they are more than 20 years out of date and need extensive amendment to address specific types of projects (e.g. an AS4902 design and construct requires a lot of changes to suit a water treatment plant project, as does an AS2124 used for a dredging project).
We often hear that a principal will use a Standards Australia document because "the industry understands it". That is probably correct, but only when the Standards Australia templates are used unamended. As soon as a principal amends any template, the other party to that contract must read and understand the changes made.
NEC4 in contrast is designed to cater for everything that might be needed up front, so it does not need to be amended. It is more up to date than Standards Australia, and much more flexible, so it can be used with minimal changes on many different types of project. It is also in plain English.
Key issues in Australia
However, there are other possible explanations for the slow take up of NEC4 in Australia, including:
NEC4 provides for the Contractor to "own the float"

There are optional clauses limiting the Contractor's liability

The transfer of title provisions is widely considered inadequate to protect the principal

Compensation events are defined broadly, and result in cost and time relief (not just time, or just cost), and

Perhaps most significantly, there is an express obligation on all parties to act "in a spirit of mutual trust and cooperation".
What this last obligation means is not defined. It probably involves acting honestly, and maybe even reasonably, and not improperly exploiting or misleading the other party. It could even require parties to act transparently, but it probably does not require a party not to act in its own self-interest. We think that the actual meaning of this term will only become clear once it has been tested in court and would expect that it will be determined on a case by case basis.
Leaving aside interpretation issues, this is the type of obligation that many principals in Australia are reluctant to accept. After all, we have a long history of being a very adversarial industry, and those habits run deep. Using NEC4 on a project would require the industry to step up as a whole, develop an ability to trust each other, and change the way it thinks and acts on projects. That will require a big incentive.
NEC4 also places a great deal of emphasis on the Scope for a project. This is much more than just a specification. For example, it must identify the parts of the works that the Contractor is to design. It also must identify the Working Areas the Contractor must share with Others. In other words, each Scope document will require careful preparation by someone who knows what they are doing. NEC publishes a user guide to help, but it will take time to get users comfortable with this.
Conclusion
The new "Y" clauses are certainly a step forward, but by themselves are unlikely to make much difference to whether or not NEC4 is used in Australia. That will require a mindset change on the part of far-sighted principals (like Sydney Water), who can see the benefits of using a more collaborative contracting platform. A similar mindset change will also be needed on the part of contractors, consultants and financiers, some of whom need to lose their adversarial habits, and understand what NEC4 can offer them. Ultimately though, the industry as a whole does need to buy into the essence of NEC4's "spirit of mutual trust and cooperation". Challenge accepted?