---
Changing regulatory emphasis – drone laws
05 July 2019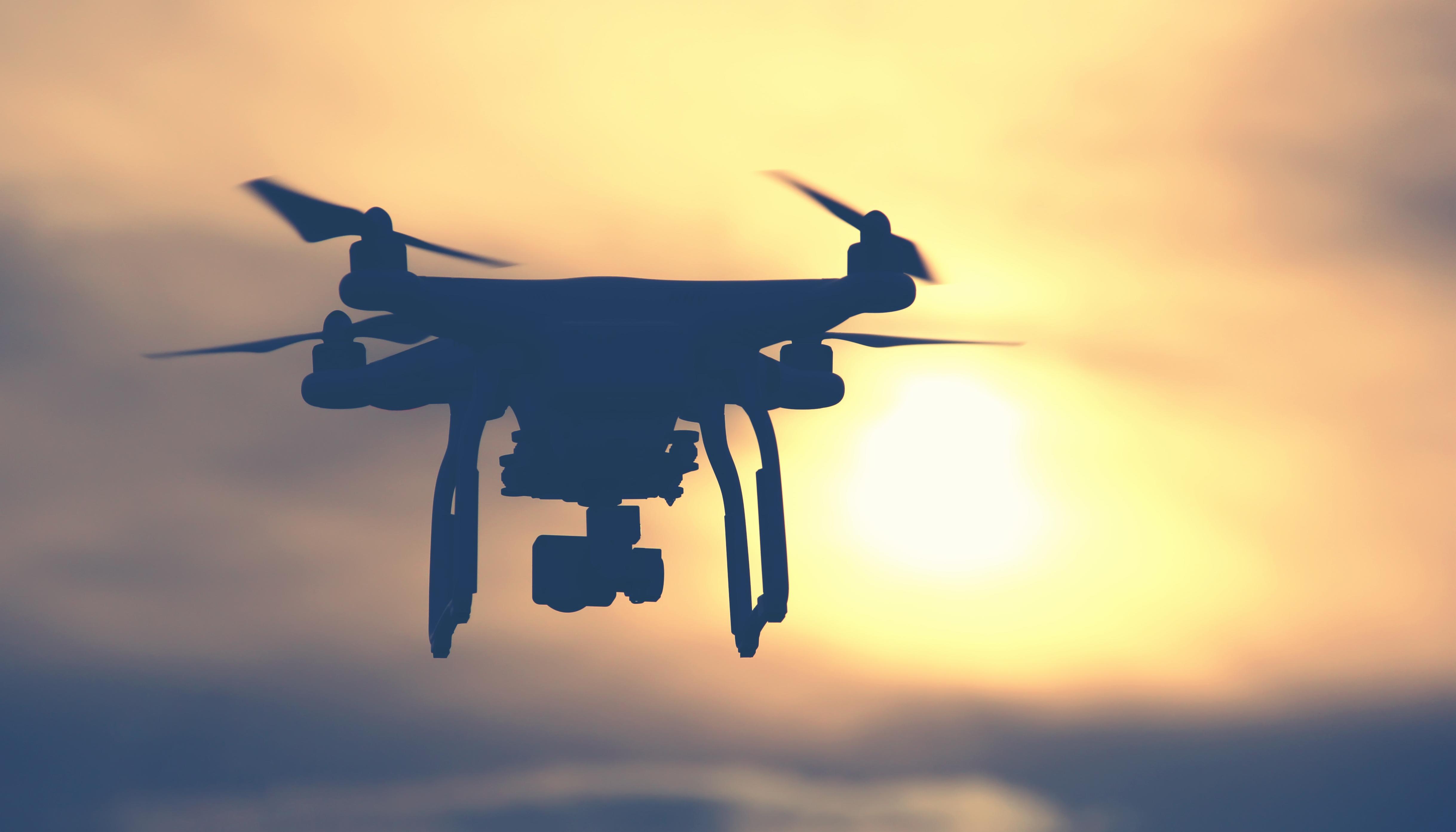 Drones are now being used for a variety of commercial purposes ranging from shark patrols, lifesaving, real estate sales, surveying, mining, insurance claims assessments, food, pharmacy deliveries and agriculture. There is even the prospect of unmanned passenger flights.
Since 2016 Australian regulation of the drone industry has concentrated on the licensing requirements for commercial operators and pilots, as well as on the drone weight rather than on the drone itself. Recreational and commercial users of drones less than 2 kg have been excluded from regulation. By 2017 it was estimated that of the 60,000 drone users in Australia, 50,000 did not require pilot licences because they were recreational users or commercial pilots operating outside the licensing requirements.
The increased use of drones for a variety of purposes ranging from shark patrols, lifesaving, real estate sales, surveying, mining, insurance claims assessments, food and pharmacy deliveries, agriculture and the prospect of unmanned passenger flights has given rise to a review of the regulation of drones and drone operators.
Existing RPA laws
The Civil Aviation Safety Authority (CASA) administers Part 101 of the Civil Aviation Authority Regulations 1998, which regulates unmanned aircraft. As a regulator, CASA's emphasis is on creating a regulatory framework that protects the safety of people, property and users of air space. It has applied this emphasis to the regulation of drones.
Since 2016, operators have been permitted to use Remotely Piloted Aircraft Systems (RPAs) without either an operator or controller certificate, which means no formal training or safety education is required unless the RPA is flown for commercial purposes. If flown for commercial reasons, then an aviation reference number is required. Private landowners can carry out commercial-like operations on their own land using RPAs up to 25 kg so long as the parties receive no remuneration and the standard operating conditions apply. This means the RPA must be operated within visual line of sight and below 120 metres. Additional rules apply in prohibited or restricted areas, such as over populous areas within 5.5 kilometres of a controlled aerodrome. This can include festivals, sporting ovals, populated beaches, parks, busy roads and footpaths.
Since 2015, CASA has only issued nine infringement notices with three offenders each being fined between $850-$900. One of the issues has been CASA's difficulty in identifying the offences in RPAs or other operators as there is no register of drones or drone owners.
What is changing in 2019?
Since 2016 the emphasis on the operator and the operator's knowledge and training has been the main focus of regulation. The 2019 reforms impact on both commercial and recreational users.
After consultation with various parties, CASA has announced that it plans to introduce a drone registration and accreditation scheme later in 2019 that will apply (with certain exceptions) to:
drones weighing more than 250 grams operated recreationally, and
all drones operated commercially regardless of weight.
Key parts of the changes include:
flyers under 16 years of age will need to be supervised by someone 18 years or older who is accredited by CASA
the accreditation process will be in the form of an online education course to make sure the flyer knows the rules - basically, watching video and answering a quiz
there will be a registration fee imposed for recreational flyers (less than $20)
there will be a registration fee for commercial flyers registration, which is likely to be from $100 to $160 per drone, and
the registration process requires the registration of the drone itself as well as the flyer.
The changes are implemented by amendments to Part 101 (Unmanned Aircraft and Rockets) Manual of Standards 2019 issued by CASA in April 2019. Part 101 was first issued in 2001 for unmanned aircraft and rockets before drone usage became popular.
Impact on all flyers
For the first time there will be a registration process for a drone used by all flyers, which means that it will be possible to track drones and identify the number of flyers ( commercial and recreational) but also offending flyers once CASA has developed a real time network that can do this. This development will be of interest to local government, parks and wildlife and a range of other entities concerned with the use of drones in their jurisdictions.
Impact on commercial operators
Two of the new rules impacting on commercial drone operators include:
specific requirements for the approval of the operation of a drone when the pilot cannot see the aircraft—extended visual line of sight operations, and
requiring a "buffer" between the device and the controlled space above it.
Commercial pilots can receive approval for an operation within no-fly areas of a non-controlled aerodrome under specific conditions. Over the next 12 months new rules impacting on training and competency standards for remote pilot licences and standing approvals for certain kinds of flights near aerodromes will come into effect. Over the next 18 months new requirements for commercial drone pilot instructors will also come into operation.
CASA approved drone safety app
On 3 July 2019 CASA announced that its new RPAs digital platform is now available for all recreational and commercial drone operators to download and use. It is intended that this new platform will also:
integrate with CASA's proposed drone registration system
allow licenced operators to submit flight authorisation requests
automate approvals to operate within 3 NM of a controlled aerodrome, where safe to do so, and
provide the building blocks for a future RPA traffic management system.
More information on the drone app can be obtained from www.casa.gov.au/droneapp.
For help in working through the new regulatory world of drones please contact us.