---
Respite from the storm – A Reinsurance pool for flood and cyclone cover
12 May 2021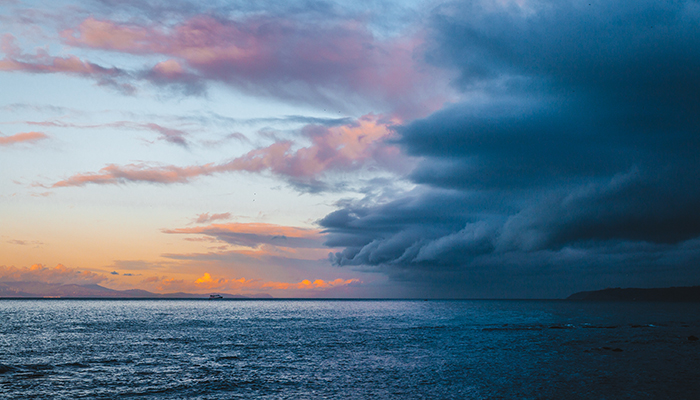 In last night's 2021/2022 Federal Budget speech to the Parliament, the Treasurer announced that the Australian Government was establishing a reinsurance pool to provide cover for cyclone and related flood damage claims. It is envisaged that the scheme will commence as of 1 July 2022 and that it will be backed by a $10 billion guarantee from the Australian Government. The scheme will be administered by the Australian Reinsurance Pool Corporation (the ARPC). The ARPC currently manages Australia's only other reinsurance pool, which is in relation to terrorism. As we discuss below, this is a welcome initiative to a long-running problem for both insurers and insureds in Australia, with particular resonance in respect of risks and losses in Far North Queensland.
Cyclones and floods are two natural perils which have long been a plague on the insurance industry. Tropical weather has drastic effects in Queensland, being the State closest to the equator. In 2011, Brisbane suffered significant flooding ultimately leading to a class action that had a partial settlement of $440 million. Subsequently, in 2019, Townsville suffered a major flood event due to record breaking rainfall, which caused more than $1.24 billion in damages and over 30,000 insurance claims. In 2020, Queensland also experienced heavy rainfall leading to flooding. These natural disasters are anticipated to continue, causing many insurers to choose not to write such risks, and leaving many people and businesses either uninsured or greatly underinsured.
It has been recognised by many commentators that market forces have long been unable to offer cover at an appropriate and suitable premium. With weather being more and more unpredictable, and claims usually being major, insureds are finding that often the price of insurance has been so exorbitant that it has been impracticable for them to obtain adequate levels of cover or any cover at all.
The reinsurance pool being announced by the Federal Government will hopefully remedy that problem. It is expected that the scheme will reduce insurance premiums by over $1.5 billion for residential households, strata, and small businesses over the next decade. It would also increase the availability of insurance in high-risk areas by providing a safety net for insurers.
This is good news for private insurance companies, especially London-based insurers, as the risk of cyclone and flood related loss will essentially be borne by the Government rather than the insurer. This gives insurers confidence about their product offerings and takes pressure off premiums, thereby making catastrophic insurance more financially viable for consumers in Northern Australia, namely, north Queensland, the Northern Territory, and northern Western Australia.
More generally, it is also worth noting that this reinsurance pool is one of several measures that has been introduced by the Australian Government to support regional areas of Australia and to manage the repercussions of natural disasters. The Federal Budget also provides $600 million to establish a new agency, the National Recovery and Resilience Agency, to improve infrastructure and build communities that are more resilient in response to natural disasters. In addition, the Government has also announced $40 million in funding for a capped, three-year pilot program to subsidise the costs of cyclone risk mitigation works for eligible strata title properties in North Queensland.
As further detail on the operational aspects of the reinsurance pool are outlined in coming months, we will continue to keep you updated on the dialogue between the insurance industry, the Australian Government, and the ARPC.