Government

Quality and consistency
Economic, demographic and social changes mean the business of government has never been more challenging. Our national team is proud to support the important work of public servants as they shape the policies that change people's lives.
We understand government work—the time pressures, policy priorities and legislative constraints. It's why we're one of the three largest private legal services providers to the Commonwealth Government. We bring commercial, administrative law and dispute resolution expertise to help with complex, sensitive and high profile programs.
Our advice provides policy makers with commercial and practical solutions for improving program management and policy outcomes.
We foster teamwork and develop respectful relationships. Some of these relationships are more than 20 years old; we form trusted partnerships with other government agencies, consumers and stakeholders involved in service delivery, finding opportunities to share data and get better results.
In highly scrutinised projects and issues, we stand beside you; we place government's interests first. We don't exaggerate our abilities and we're honest about timeframes, outcomes and fees. Our electronic and physical security arrangements respect and protect sensitive information.
We use technology to be collaborative and transparent as well as to reduce costs and risk—integrating seamlessly with your billing and reporting systems so you can direct your time and resources where it counts.
What the market says
We are honoured to have been acknowledged many times for the calibre of our Government practice – for our commitment to an exceptional client experience, technical excellence and to the people who make our team what it is. We have been a finalist for Government Team of the Year awards over the years and our lawyers—junior and senior—have been up for individual awards in recognition of their expertise and dedication to the sector. Many of our lawyers feature in Chambers, Legal 500, Best Lawyers and Doyle's as leaders in their field.




Sparke Helmore's Commonwealth Executive Forum is an annual gathering directed at senior Commonwealth lawyers, with each instalment focused on a topic of particular interest to the legal leadership of the Commonwealth. The Forum is held in Canberra and intended to provide a space for the open exchange of ideas and insights amongst Executive and Senior Executive-level lawyers across Commonwealth agencies. The event is not recorded, and discussions are held under the Chatham House Rule.

Planning is underway for our next Forum, which will be held in August 2024 and centred around the topic of Artificial Intelligence and the issues that senior Commonwealth lawyers need to prepare for and grapple with in responding to recent developments in AI. Numbers are limited, so in-house Commonwealth lawyers (at EL1, EL2 and SES levels) are warmly invited to register their interest here.

If you have any questions about the Forum, please contact Karwan Eskerie or Caitlin Catalano.



---
Team Leader Projects & Government Commercial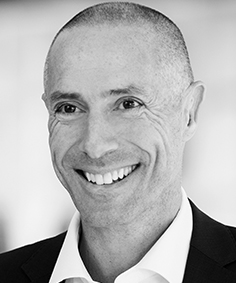 Paul Tobin
National Practice Group Leader
t:
+61 2 4924 7345
+61 2 4924 7345
m:
+61 431 095 563
+61 431 095 563
o:
Newcastle


Team Leader Government Public & Regulatory