Contacts

Katrina Cooper
Inclusion & Diversity Manager
t:
+61 2 9260 2689
+61 2 9260 2689
m:
+61 403 013 302
+61 403 013 302
o:
Sydney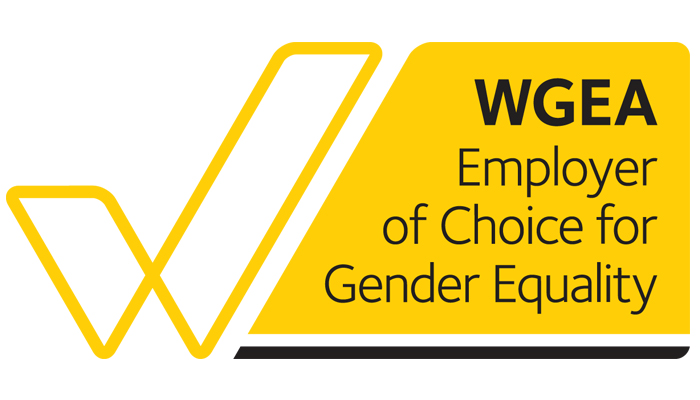 Sparke Helmore Lawyers has been recognised two years running as an Employer of Choice for Gender Equality (EOCGE) by the Workplace Gender Equality Agency (WGEA).
EOCGE is a leading practice recognition program designed to encourage and promote gender equality in Australian workplaces. In the current year, we were one of only 119 organisations across a range of industries to receive a citation.
"The EOCGE citation process is important because it's a means of ensuring we remain focussed and on track for continual improvement. It's wonderful to be able to demonstrate that our efforts to improve outcomes for women and men at the firm are continuing to have an impact," said Sparke Helmore National Managing Partner, Phillip Salem.
Sparke Helmore and other applicants are assessed each year against a number of criteria including leadership, learning and development, gender remuneration gaps, flexible working, employee consultation, preventing sex-based harassment and discrimination, and targets to improve gender equality outcomes.
In the 2019/2020 year, WGEA strengthened the eligibility criteria by placing even greater emphasis on accountability, outcomes, evidence and internal reporting processes. Phillip Salem further comments, "We have worked strategically and intentionally to embed equality and inclusion into our culture. We know this will benefit all of our people and allow them to thrive in their careers and personal lives."
Diversity and Inclusion
Watch this video and hear from leaders across the firm as they reflect on diversity and inclusion at Sparke Helmore, and sharing their thoughts on the power and the passion of our network groups.
Our Diversity and Inclusion Strategy 2020 builds on existing good practices we've established in the areas of Gender, Flexibility and Accessibility. The Strategy broadened the firm's first diversity and inclusion program with two additional focus areas: LGBTIQ+ and Culture & Identity.
The firm's strategic priority areas, aligned to the firm's 2020 business strategy are
Gender

Our goal is to attract, develop and retain top female talent and to increase gender representation in senior leadership roles and all decision-making forums.
Culture and identity

We are building awareness and understanding of different cultures and identities across the firm, our clients and the communities in which we operate.



Access/Ability

We are providing access and opportunities to people with illness, injury or disability so that all people are valued, respected, and can contribute to all aspects of the firm.



LGBTIQ+

We are creating a workplace culture where all people can be open about their sexual orientation without fear of discrimination.
Flexibility

We are embedding strategies to support flexibility 'when', 'where' and 'how' we work across the firm, and to be more effective and efficient while managing roles and responsibilities within and outside of our workplace.
Our commitment to diversity & inclusion starts at the top
"The success of Sparke Helmore's 2020 strategy will be largely determined by our ability to attract and retain high-calibre people, who connect with our clients.
Building an inclusive and sustainable culture that values diversity is not only the right thing to do; it will provide us with a competitive advantage that is key to the success of this firm. The evidence supporting the benefits of this approach is abundant. Importantly, our clients increasingly expect to be serviced by people who bring a broad range of perspectives, experience and background that reflects our wider community, be that in terms of gender, ethnicity, age, sexuality or cultural identity.
I'm very proud of the progress we've made so far towards our ambitious D&I goals, but we still have a long way to go. Our focus now is on continual improvement, and identifying new opportunities to embed an inclusive culture in everything we do.
Each of us is responsible for ensuring we give life to that culture through our words, actions and choices on a daily basis. I believe that our future success as an employer of choice and market leader depends on it."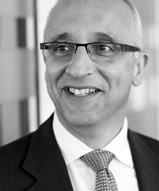 Phillip Salem
National Managing Partner
D&I Advisory Committee Member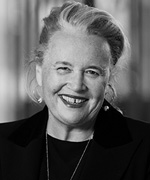 Gillian Davidson
Partner
D&I Advisory Committee Chair
"At Sparke Helmore, we are building a culture that encourages our people to bring their best selves to work. We believe that a high-performance environment is one that is open to different ideas, perspectives and backgrounds. Fundamentally, it's about recognising that our differences are not only what make us human, but should be utilised as strengths.
I am delighted to see the real progress we're making against our second D&I strategy. Our goals, targets and outcomes are closely aligned to our business strategy, and commit us to 'walking the talk' both as industry leaders and people leaders within the firm. It will continue to guide our next steps to uncover, address and remove barriers to equality and inclusivity, and turn our ideas into actions.
Our D&I governance comprises an Advisory Committee that reports to the Board, ensuring that support of our activities is driven from the top. Our D&I networks will ensure that our people remain at the heart of our program.
Underpinning this structure is a commitment to honest conversations, an openness to change, and transparent and measureable results. Our goal is to embed a culture of inclusivity at Sparke Helmore so that it simply becomes the way we do things."