---
Working wonders in agribusiness and hospitality transactions
23 June 2022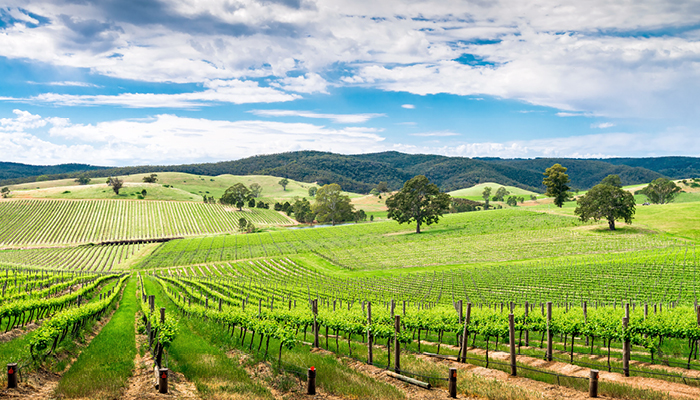 Sparke Helmore's Newcastle and Upper Hunter Corporate and Commercial team has been involved in some interesting transactions with strong connections to our regional economy during this financial year.
Our team—National Managing Partner, Andrew White, Partners, Julien Castaldi, Andrew Knight and Lawyer, Richard Howard—has strong expertise in significant transactions and can assist you whether it's agriculture, aquaculture, viticulture, hospitality or infrastructure. It's our job to get your deals over the line on time and in budget no matter how complex.
Below are a few short case studies of recent deals we have been proud to assist our clients complete during this financial year.
Lake Macquarie Tavern
May 2022 saw the sale of Lake Macquarie Tavern located in the suburb of Mount Hutton. Fetching $33m the transaction reflected strong interest in the business and associated land holding in an area characterised by population growth due to its proximity to beaches, CBD Newcastle and Lake Macquarie. It also forms part of a number of significant transactions in the Hotel market across Newcastle this financial year.
Acting sale side Sparke Helmore worked with the client's brokers and accountant to bring the transaction to fruition after many years of ownership by our clients.
"With the sale of Lake Macquarie Tavern marking the end of an era in hotel ownership for Sparke Helmore's client, it was rewarding to assist them achieve a positive and smooth sale process" commented lawyer Richard Howard.
Two Rivers
Nestled in the picturesque Upper Hunter Two Rivers is a premium viticulture holding with well-known labels, a profitable cellar door, landscaped grounds, homestead and guest cottages.
Sparke Helmore acted for the seller in the transaction of this iconic and trailblazing winery business. The sale of the business, stock, water entitlements and a number of land parcels was made a little more complex by the planned completion date aligning with the vineyard's grape harvest, which was managed appropriately in the transaction documentation. It was particularly pleasing to see ownership of the vineyard remain in the Hunter with the purchaser being another well-known local wine producer.
Recently appointed National Managing Partner Andrew White and Partner Julien Castaldi led the Sparke Helmore team on the transaction.
"With a physical presence in the Upper Hunter and the experience and resources of a national partnership, Sparkes is well placed to assist Hunter based businesses with their commercial and M&A requirements. Vineyards are of particular interest to us with Andrew White's significant professional experience in the sector combined with my long-held love for Hunter wine and the regional hospitality sector generally. These types of engagements are particularly relevant to our own focus as a regional commercial practice" Julien Castaldi observes.
The Lucky Hotel
Located in downtown Newcastle the Lucky Hotel is a local institution.
Following the McCloy Group's significant renovation of the establishment about 7 years ago the Lucky Hotel was owned and operated by sisters, Hayley Van de Stadt and Blake Nash, who recently sold the hotel and adjoining property. Sparke Helmore's Partner Andrew Knight acted for the vendors in the $19.5 million transaction, which completed in February 2022.
Newcastle Agri Terminal
Through our longstanding relationship with Jock Carter and Martin MacKay, the directors of CTC Terminals Pty Ltd (CTC), Sparke Helmore was delighted to act for CTC in Qube logistics' $90 million acquisition of the grain export hub known as Newcastle Agri Terminal (NAT). NAT was the brainchild of Jock and Martin in the form of a joint venture between CBH Group, Glencore Australia, stock feed business Riverina and CTC which also managed the terminal under an existing service agreement.
The sale involved multiple vendors each with different perspectives on and approaches to the transaction.
Newcastle Port is one of the Hunter Region's most significant economic assets and we were pleased to be part of a transaction involving a key stakeholder and supplier of bulk cargo services in the Port. Importantly, the transaction also brought to focus the significance of infrastructure that links our booming regional grain economy with an efficient means of export.
Oyster Farm
Sparke Helmore welcomed the referral from our mid north coast colleagues at PPD Advisory to act for Tony and Joneen Troup in the sale of their highly regarded oyster farm in Laurieton. Tony is a pioneer of the industry and it was a privilege to work with the Troups in the sale of their business which has endured all the complexities of changing weather patterns over recent years.
The transaction was particularly interesting because the acquisition was linked to an IPO by the purchaser which is a member of the thriving East 33 group. As part of its expansion plans East 33 identified our client's business as a key component in its Oyster farming activities.
The transaction had regulatory complexity including multiple license transfers and other administrative hurdles however with a strong spirit of co-operation we worked closely with Emma Cook and her team at Thomson Geer, who acted for the purchaser, to achieve a smooth transition of the business to East 33, inclusive of Tony Troup's ongoing involvement in the business.