---
The High Court affirms a plaintiff's entitlements to an equivalent hire car
12 January 2022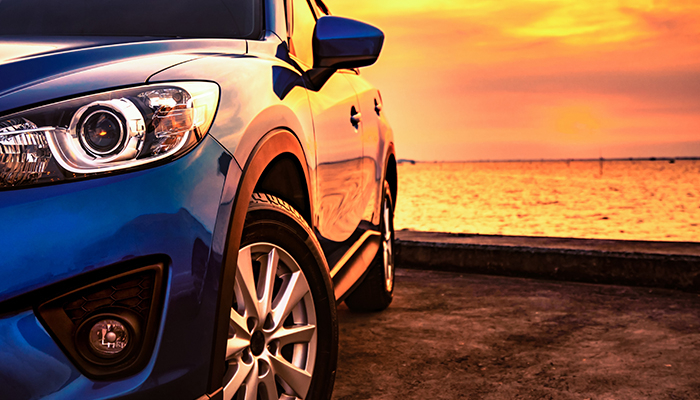 Arsalan v Rixon; Nguyen v Cassim [2021] HCA 40
To date, there has been much uncertainty in respect of a plaintiff's entitlements when hiring a replacement vehicle while their damaged vehicle is being repaired (particularly if it is a luxury vehicle).
In question is whether a plaintiff is entitled to an equivalent vehicle to their own damaged vehicle, or whether any standard vehicle that satisfies their need to travel from A to B is sufficient.
Court of Appeal
In June 2020, the NSW Court of Appeal, in four concurrent appeals, found that where a plaintiff can demonstrate a need for a vehicle during the repair period, they are entitled to claim the cost of hiring a similar vehicle to their own rather than that of a standard vehicle.
The appeal challenged two 2019 judgments in the Supreme Court of New South Wales, which found that a special purpose had to demonstrated to claim the hire costs of a prestige vehicle.
The Supreme Court favoured the view that a plaintiff's loss, where there was no special need, was the mere inconvenience of being without a vehicle which could be met by hiring a standard vehicle rather than a prestige vehicle.
On appeal, the majority of the Court of Appeal found that a plaintiff was entitled to hire a vehicle similar to their own, rather than a standard vehicle, regardless of whether a special purpose was proved. The Court found that a plaintiff's loss was not just of inconvenience, but of being without their vehicle that provided tangible and intangible benefits to a plaintiff, which could not be met by a standard vehicle.
High Court
On 8 December 2021, the High Court unanimously agreed that where a plaintiff is entitled to a replacement vehicle, they are entitled to a vehicle that is broadly equivalent to their damaged vehicle.
The High Court set out the following heads of damage to assist in measuring the loss suffered by a plaintiff:
physical inconvenience of not being able to utilise their damaged vehicle, and

loss of amenity or enjoyment of use i.e. not being able to use the functions and features of their damaged vehicle.
"Need" takes a back seat
In previous decisions of the NSW Court of Appeal (Lee v Strelnicks and Anthanasopoulos v Moseley), the defendants in both cases argued that the onus was on the plaintiff to prove they had a "need" for a replacement vehicle, and a need for a particular type of vehicle, before they could claim the hire cost. The High Court has now clarified that the loose concept of "need" should be eschewed.
How is the loss measured under these two heads of damage?
The threshold for proving inconvenience and loss of amenity or enjoyment is low and can be inferred from:
proving ownership of the damaged vehicle

past usage/enjoyment of any feature of the vehicle, and

but for the damage, the plaintiff's ability to continue to use the vehicle during the repair period.
Test for a plaintiff's mitigation of loss:
The recovery of damages under the two heads of damage are necessary to restore a plaintiff to the position they would have been in but for a defendant's actions that caused the collision.
Once a plaintiff acts to mitigate that loss by hiring a replacement vehicle, the onus of proof will lie upon a defendant to show that the costs incurred in mitigation were unreasonable.
The factors that a Court considers in assessing mitigation of loss under these heads of damage include the hire of a broadly equivalent replacement vehicle at a reasonable price and the extent to which:
the vehicles are broadly equivalent

particular hire expenses, such as credit hire charges, have been incurred in mitigation of the losses, and

the quantum of hire costs is shown to be unreasonable.
How does this decision affect insurers?
Indemnity insurers now face greater exposure in settling claims for hire car where the claimant's damaged vehicle is a prestige vehicle. To decrease this exposure insurers should:
Offer not at fault drivers broadly equivalent replacement vehicles where liability is not in dispute. If a plaintiff chooses to hire a more expensive vehicle, the offer can be relied upon to demonstrate a plaintiff's failure to reasonably mitigate its loss.

Consider if the vehicle hired is broadly comparable to the damaged vehicle. Some factors to consider include the make/model, any special features/options, luxury and prestige associated with the vehicle, and what it represents.

Maintain a database of rates for different vehicle classes, categorised by month and year to be used in assessing the reasonableness of third-party hire car claims.