---
Projections on post-election labour law reforms
27 May 2022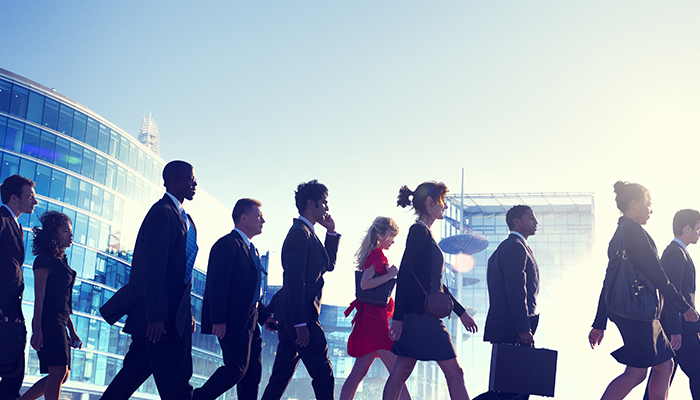 After a hotly contested election campaign, the Albanese Labor Government is widely expected to push ahead with its key election promises, which include a number of significant proposed reforms to the Fair Work Act 2009 (Cth) (FW Act) and other workplace related legislation. We have summarised these below.
Mechanisms addressing sexual harassment
Labor intends to adopt all remaining recommendations from the Respect@Work Report arising from the 2020 national inquiry into sexual harassment by Kate Jenkins. The key outstanding items for implementation include:
the imposition of a positive duty on employers to take reasonable and proportionate measures, so far as possible, to eliminate sex discrimination, sexual harassment and victimisation

expanding the scope of the Sex Discrimination Act 1984 (Cth) to protect all forms of workers (including unpaid and self-employed workers)

extending the time to make such claims to two years

enhancing the powers of the Australian Human Rights Commission to undertake inquiries into alleged systemic unlawful discrimination, and

allowing unions and other representative groups to bring claims.
Addressing wage theft and underpayments
Labor have previously expressed its intention to increase existing penalties, as well as imposing criminal sanctions, for wage theft and underpayment offences.
In tandem with this, greater funding would be directed to the Fair Work Ombudsman (FWO) to assist in its regulatory and enforcement functions.
Enhancing parental leave
Although not identified as a current priority, Labor has stated that it will look to:
increase current paid parental leave entitlements from 18 to 26 weeks, and

require superannuation contributions to be paid on top of parental leave payments.
Gender pay equality
Labor has conveyed an intention to:
insert a new objective into the FW Act directed at achieving gender pay equality

empower the Fair Work Commission (FWC) to order pay increases for workers in low-paid and female dominated industries

prohibit pay secrecy contract clauses, and

amend the Workplace Gender Equality Act 2012 (Cth) so that there is more information available about gender pay gaps.
Enshrining minimum standard of family and domestic violence leave
The FWC recently proposed the introduction of an entitlement to 10 days paid family and domestic violence leave in all modern awards. Labor expressed an intention to extend the scope of this entitlement to all employees by including such a provision in the National Employment Standards.
Responding to modern work relationships
It is anticipated that Labor will pursue legislative reforms in relation to insecure forms of work, such as casual employees and workers engaged in the 'gig economy', including by way of:
extending the various powers of the FWC to intervene and help resolve issues involving 'employee-like' forms of work

restoring the common law objective test to classify casual employees

introducing 'same job, same pay' laws to ensure labour hire employees are remunerated at the same rate as direct employees

imposing a cap on the maximum duration of fixed-term (including successive) contracts, and

inserting a new objective in the FW Act promoting job security in the exercise of functions by the FWC.
Expanding the Work Health and Safety framework
Labor has proposed changes to Work Health and Safety (WHS) laws including:
extending the powers to prosecute breaches to affected workers, families and unions

introducing a reverse onus whereby a person conducting a business or undertaking may be required to prove they took reasonably practicable steps to address WHS risks

developing a national strategy to respond to industrial diseases and enhance health monitoring and registration requirements

harmonising WHS regulatory frameworks for different dangerous industries including shipping, offshore oil and gas, stevedoring, and offshore clean energy

introducing industrial manslaughter as a WHS offence (as has already occurred in the majority of Australian jurisdictions), and

implementing amendments to more clearly address and emphasise obligations with respect to psychosocial and mental health risk.
However, even if the model WHS laws were to be amended to adopt these changes proposed by the Commonwealth Government, the laws may not be adopted in all states and territories as these are traditionally matters decided within each individual jurisdiction.
Realigning regulatory bodies
Labor has flagged the repeal of the Australian Building and Construction Commission and the Registered Organisations Commission. It is anticipated that the existing regulatory functions of these bodies may be incorporated into the remit of the Fair Work Ombudsman.
There is also the possibility that Labor will reintroduce the Road Safety Remuneration Tribunal with the aim of setting pay and conditions for road transport drivers and assisting to combat the frequency of serious road incidents.
Conclusion
Watch this space as these proposals take form and will help shape and influence workplaces across the country.