---
Sparke Helmore supporting Privacy Awareness Week
01-May-2023
Back to Basics is the theme of the Office of the Australian Information Commissioner's Privacy Awareness Week, which runs from 1-7 May 2023.
Heading into its sixth year, Privacy Awareness Week (PAW) is an annual event to raise awareness of privacy issues and the importance of protecting personal information. PAW is an initiative of the Office of the Australian Information Commissioner (OAIC), which is run in conjunction with state and territory privacy regulators and the Asia Pacific Privacy Authorities Forum.
This year's theme is Back to Basics and is focused on getting the fundamental things right, in order to protect individuals, businesses and government in today's digital world. The OAIC has launched a special website for the event with helpful resources. They will also be hosting a series of events across Australia, including a free virtual panel event on Wednesday 3 May where you can join Commissioner Falk and the Victorian, NSW and Queensland Privacy Commissioners who will put a spotlight on key issues and developments in privacy on Wednesday 3 May.
As long time supporters of PAW, our privacy specialists, led by Partner Chantal Tipene will be promoting the event over the course of the week. The team has also created a Back to Basics graphic on the lifecycle of information collection, use, disclosure, storage (or destruction) and security, which we hope is a useful tool.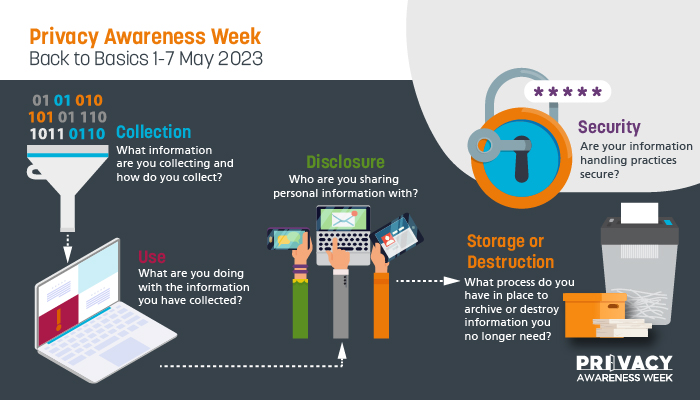 Privacy is becoming an increasingly important topic for all of our clients, in particular as part of the current reforms to the Privacy Act 1988 (Cth). If you have any queries or would like to find out more about how you can assist your clients in increasing their privacy awareness, please contact Chantal Tipene or you can visit Sparke Helmore's Privacy Hub.

---