---
Sparke Helmore a three-time finalist in 2020 Australasian Law Awards
27-March-2020
It's time to celebrate! We've been named a finalist in the "Law Firm of the Year (101-500 Lawyers)", "Insurance Specialist Firm of the Year" and the "Corporate Citizen Firm of the Year" categories of the 2020 Australasian Law Awards.
"I'm very pleased that the Firm has been recognised as a finalist in the Law Firm of the Year. Receiving this nomination is testament to the commitment of all our people to provide exceptional service to our clients and make Sparke Helmore a great place to work. I would also like to congratulate the Commercial Insurance/Statutory Lines and People & Culture teams for their nomination as finalists in the Insurance and Corporate Citizen categories respectively," said Phillip Salem.
Sparke Helmore is also the sponsor of the Insurance In-House Team of the Year award category.
Winners will be announced at the black-tie awards ceremony on 21 May at The Star Sydney (pending a decision on the event proceeding). There are 200 finalists competing across 34 categories, including awards for individual, in-house teams and firms. Finalists are selected by a panel of independent judges based on submissions and third-party information, including interviews with leading practitioners and in-house counsel.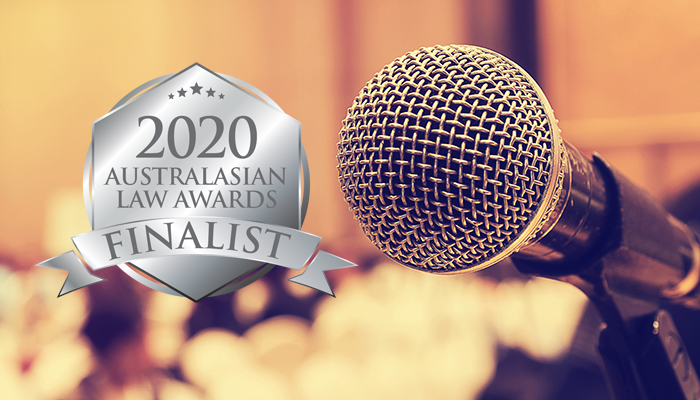 ---