---
Health Care Update - Issue 10
12 September 2022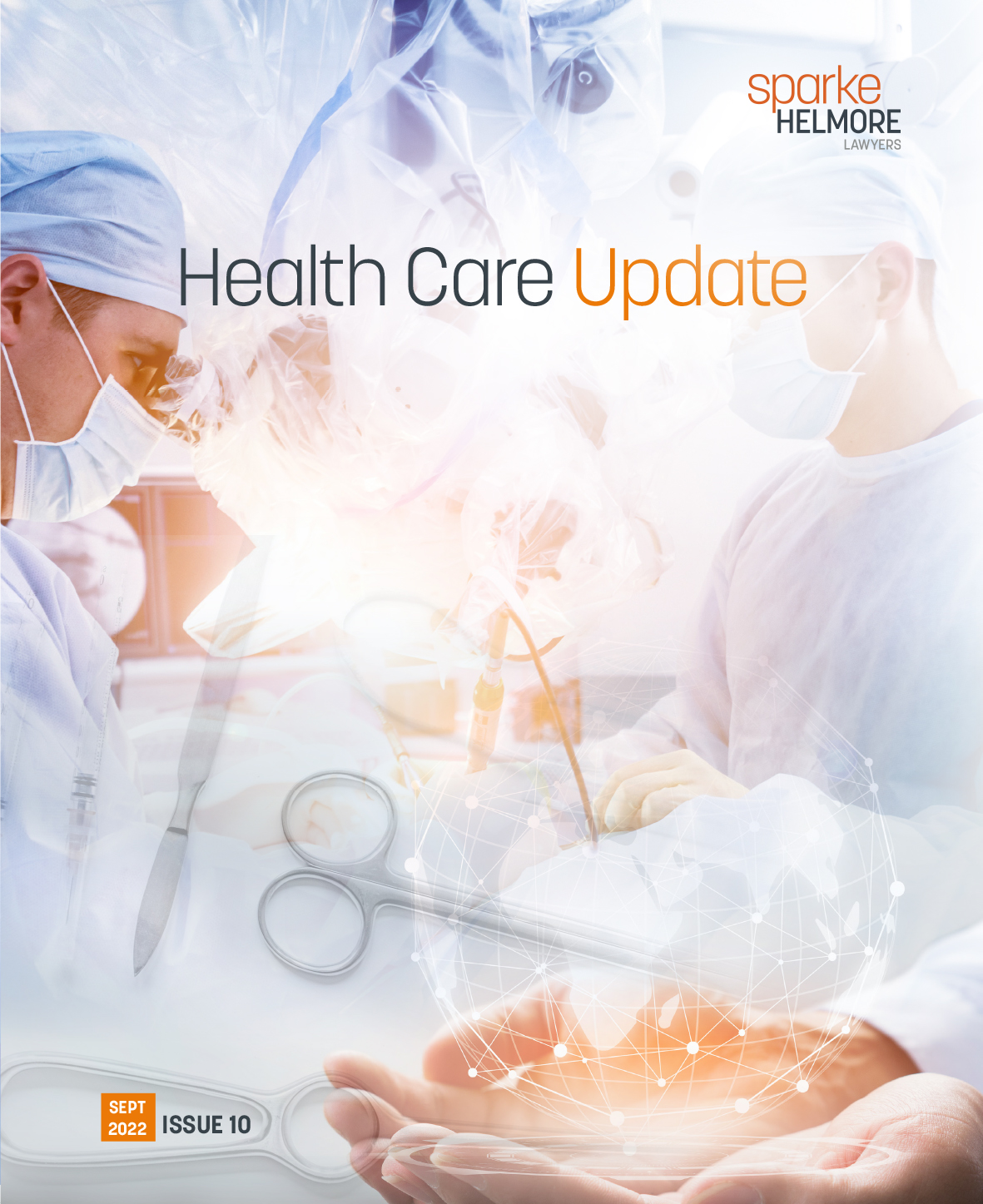 Welcome to the tenth issue of the Health Care Update. In this issue, we focus on new trends and challenges in the cosmetic surgery industry in Australia and abroad, including cautionary lessons from overseas, the current review of Australian regulation, and some recent court decisions from around the grounds.
We also take you through a number of legal developments affecting healthcare practitioners, medical clinics and organisations, and insurers nationally and offshore, including a special update from New Zealand firm Duncan Cotterill (a fellow member of our Global Insurance Legal Connect network) on the Health M&A space in New Zealand.
These recent and current developments are covered off in the following articles:
Cosmetic procedures: influencers, trends and a snapshot of the latest developments in Australia and abroad
The "Wild West" of doctor rating websites: a cautionary tale
International update: Robinson v Liverpool Hospital & Dr Mercier – could we see a similar decision here?
NZ update from Duncan Cotterill: medical practice check-up vital to health of investment
National update: cosmetic surgery review
NSW update: prominent ENT surgeon has registration cancelled for at least one year
VIC updates:

The sting of beauty: laser treatment and negligence, a rising trend.
Psychology Board of Australia v Wilkinson: VCAT costs ruling in favour of Board

QLD update:

Case note: removal of bans on testimonials in connection with advertisements for regulated health services
Case note: personal injury claims farming now banned in Queensland

ACT update: case note on Austen v Tran - delayed diagnosis case.
We hope you find this issue informative and useful. If there are any topics you would like us to cover in future, please contact Kerri Thomas.
Why Sparke Helmore?
Our Sparke Helmore health care team is led by Partner Kerri Thomas and made up of other partners and senior lawyers who have extensive experience in both health and insurance law. With one of the largest insurance teams in Australia, we combine national scale with strong local insurance knowledge and expertise in each of our nine offices.
In the medical malpractice and health care facilities space, we advise a variety of domestic and international insureds, insurers, underwriting agencies and cover holders, including the London Market and Lloyd's syndicates. We have extensive experience advising medical defence organisations acting for hospitals, clinics, registered health practitioners and other medical service providers such as aesthetic clinics, radiology and pathology practices, medical practitioners, allied health professionals (psychologists, counsellors, beauty therapists, physiotherapists) clinical researchers and alternative therapists. We understand the often-complex relationships and issues that emerge between the practice and the medical providers.
Our team understands Australian Health Practitioner Regulation Agency (Ahpra) requirements, including on a state by state basis, and can assist your insureds with medical malpractice complaints, investigations, defamation and coronial inquires. In addition to defending litigated actions in courts and tribunals, our experience extends to representing health professionals and health facilities in regulatory and disciplinary hearings and coronial investigations.
As a full-service firm, we are able to draw on the expertise of our specialists in our Workplace, Technology, Property and Construction, M&A and Government practice groups to assist in broader health care matters as well as our Global Insurance Law Connect network (of which we are the sole Australian member) for any offshore health related legal needs.