---
Draft Design and Building Practitioners Regulation 2020 (NSW)
23 December 2020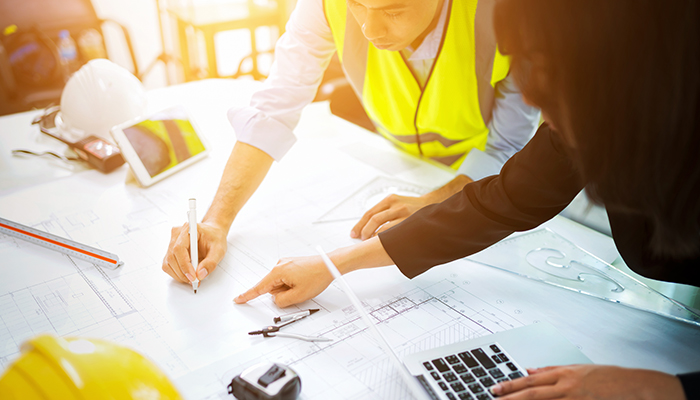 The draft Design and Building Practitioners Regulation 2020 (NSW) (Draft Regulation) was recently made available for public comment and feedback, which can be made until 11 January 2021 (click here).
Classes of buildings and arrangements existing at 1 July 2021
The Draft Regulation confirms that the Design and Building Practitioners Act 2020 (NSW) (Act) will apply from 1 July 2021 in relation to building work relating to class 2 buildings and buildings that contain a class 2 part. The Act enables regulations to be made that extend the types of building work that the Act is to apply to, but there is currently no definite proposal to do so.
If the first application for a construction certificate for the building has been made before 1 July 2021, the new regime will not apply in relation to the design and construction of the building.
Registration of practitioners
The Draft Regulation provides the classes of registration for design and building practitioners and the type of declaration that each class of practitioner is authorised to make. The Draft Regulation provides for a transitional period from 1 July 2021 until 31 December 2021 during which a person that applies for registration as a design or building practitioner will be taken to be registered for the purposes of the Act, provided that they make an application for registration in accordance with the Act and meet certain requirements provided for in the Draft Regulation.
Insurance requirements
It is a requirement of registration for design practitioners, professional engineers and building practitioners that each maintain an adequate level of insurance indemnity.
Registered building practitioners will be exempt for the first two years from 1 July 2021 from needing to be adequately insured given the lack of insurance products currently available for the provision of building compliance declarations. Adequacy of cover is determined by a self-assessment against key factors provided for in the Draft Regulation. Registered practitioners must keep written records for at least five years specifying how the practitioner determined that a policy provides for an adequate level of indemnity.
Form of declarations
The Draft Regulation provides the form in which a design compliance declaration for a regulated design must be made. Where there is a variation to commenced building work involving a varied regulated design or a regulated design for a new building element or performance solution, a registered building practitioner must provide a copy of that design and a new design compliance declaration to the Secretary of the Department of Customer Service (Secretary) no later than one day after the building practitioner commences work on the variation. See our previous Alert in relation to what constitutes a building element under the Act, which along additionally with a performance solution under the Building Code of Australia, determines whether a design is a regulated design.
The Draft Regulation also provides that design compliance declarations for regulated designs along with the regulated design must be provided to the Secretary before commencement of the related building work. A building compliance declaration must be provided to the Secretary by a registered building practitioner before an application is made for an occupation certificate for the building.
The form required for a building compliance declaration will be specified on the NSW planning portal.