---
A 'new world' in stay of proceedings
10 November 2023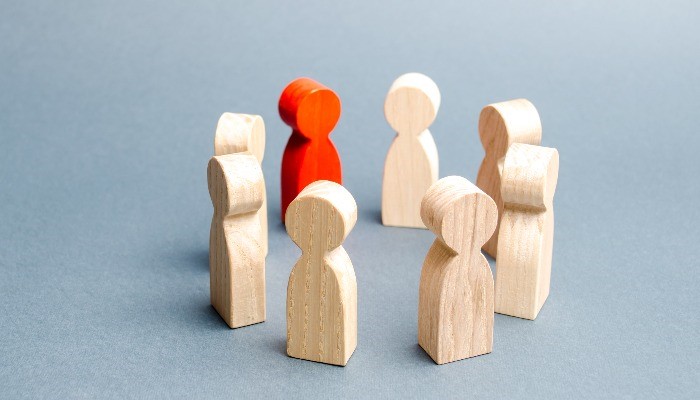 GLJ v The Trustees of the Roman Catholic Church for the Diocese of Lismore [2023] HCA 32
By a 3:2 majority, the High Court has overturned the decision of the NSW Court of Appeal to permanently stay proceedings arising from sexual abuse that occurred over 55 years prior.
The decision and the High Court's identification of several factors which on their own do not constitute "exceptional circumstances" that would warrant a permanent stay reduces the likelihood of institutional defendants seeking a stay of proceedings. We consider it is likely that more matters will be contested more strenuously with the likelihood of matters proceeding to hearing if they cannot be resolved.
Background
The Plaintiff, identified only as GLJ, commenced proceedings in the Supreme Court of NSW against the Roman Catholic Diocese of Lismore (Diocese) seeking damages for personal injury arising from the sexual abuse perpetrated against her by Father Anderson, a priest in the Diocese.
GLJ alleged one instance of sexual abuse occurred in her family home in 1968 when she was 14 years of age. Father Anderson passed away in 1996. Prior to his death, no notice of the Plaintiff's claim was provided to the Defendant nor were the allegations put to Father Anderson.
The Diocese sought the permanent stay and argued that it was unable to receive a fair trial in circumstances where Father Anderson and virtually all senior members of clergy who could have provided instructions to the Diocese, were deceased.
At first instance, although it was accepted that the Diocese was at a forensic disadvantage, the Supreme Court refused to grant a stay concluding that there were a number of matters that demonstrated it was still possible for the Diocese to receive a fair trial. This included documentary evidence that established Father Anderson's misconduct was well known to his superiors as well as four unsworn statements of other complainants.
The NSW Court of Appeal allowed the Diocese's appeal and permanently stayed the proceedings. Although the Court of Appeal agreed that the contemporaneous records demonstrated that Father's Anderson's other misconduct was known to his supervisors, the fact that the Diocese did not have an opportunity to confront Father Anderson with the detail of the Plaintiff's allegations was in their view significant. The Diocese remained "utterly in the dark" on whether the assault took place and any additional inquiries by the Diocese would not ameliorate these difficulties.
GLJ then applied for and was granted special leave to the High Court.
High Court decision
In a majority decision, the decision of the NSW Court of Appeal was overturned.
The High Court found that there were two main issues for consideration. First was the standard to be applied.
The High Court held it is not necessary for an appellant to establish an error in principle in the exercise of a discretion. The grant of a permanent stay under s 67 of the Civil Procedure Act is an evaluative and not a discretionary decision. Proceedings either are or are not capable of being the subject of a fair trial and either are or are not an abuse of process.
As the decision is not discretionary, the applicable standard to be applied by an appellate court is the "correctness standard" set out in Warren v Coombes. In that matter the Hight Court held that the duty of an appellate court is to decide all the facts as well as the law and give effect to their own judgment.[1]
The second issue for determination was whether the proceedings involved an abuse of process justifying a permanent stay of the proceedings.
The High Court held that the removal of limitation periods for child abuse matters involved a fundamental change to the legal context in which the power in s 67 of the Civil Procedure Act, as well as the inherent jurisdiction of a court to stay proceedings, is to be exercised.
The Court held that the passing of time alone does not simply extend a court's power to grant a stay of proceedings. Nor can the impoverishment of evidence be characterised as "exceptional circumstances" warranting a stay of proceedings. What constitutes "exceptional circumstances" involves a qualitative assessment to be undertaken in the context of s 6A of the Limitation Act.
In undertaking this qualitive assessment, the absence of a witness or witnesses who may be regarded as important does not mean a fair trial cannot be had. This is so even in circumstances where the evidence of a plaintiff is uncontradicted.
The High Court rejected the Diocese's contention that the inability to put GLJ's allegations to Father Anderson left it "utterly in the dark". The High Court held that this loss of opportunity did not make a trial unfair in the following circumstances.
Father Anderson is not a defendant to the proceedings. If he had been alive, the Diocese would have had an opportunity to make forensic decisions as to whether to ask Father Anderson to respond to the Plaintiff's allegations and call him as a witness. The importance of these decisions is speculative. Considering the evidence about Father Anderson's other misconduct it cannot be presumed the Diocese would have sought information from Father Anderson or called him as a witness.
There was evidence from which it could be inferred that Father Anderson would have denied the allegations. Relevantly, Father Anderson denied any "romantic interest" in girls while under oath in 1971.
Father Anderson denied any wrongdoing in relation to other allegations of sexual abuse.
The Diocese was on notice of Father Anderson having allegedly sexually abused boys before his passing. These matters were common knowledge within the parish. Had the Diocese wished to fully inform itself about the extent of Father Anderson's crimes before his death it had ample opportunity to do so.
Father Anderson's death did not prevent the Diocese from paying monetary compensation in other claims involving allegations against Father Anderson.
There was documentary evidence about Father Anderson's sexual conduct included referring him to a psychiatrist for treatment of his "problem" in 1966, prior to the assault involving GLJ.
In consideration of these matters, the High Court held that the Court of Appeal was wrong to determine that there could not be a fair trial. The proceedings should not have been permanently stayed and they ought to proceed to trial.
Implications
This decision is a reminder that courts will only exercise the power to stay proceedings as a last resort . In circumstances where there is corroborating evidence about a perpetrators misconduct, a court is unlikely to determine that there cannot be a fair trial.
The High Court acknowledged that institutions are much more likely to hold records and or have been on notice of an alleged perpetrators misconduct at an earlier time. It is incumbent for institutions to not only ensure records are preserved but to also confer with senior personnel who could comment more broadly on the alleged perpetrators conduct.
It is clear however that there are still circumstances where defendants can successfully seek a stay of proceedings. The High Court acknowledge Moubarak and Connellan[2] as matters where a fair trial was not possible. Both these matters involved individual defendants in a private setting that arose without forewarning and there were no records at all or any knowledge of prior misbehaviour or concern by the perpetrator
For institutional defendants, there are still circumstances where a stay of proceedings may be successfully sought. This may include claims where the perpetrator cannot be identified; the perpetrator and or key witnesses are unavailable; there was no prior reported history of abuse; there is little or no documentary evidence; and or there is evidence that the plaintiff has sought to obtain a forensic advantage by delaying their claim.
However, we have no doubt that as a result of the decision there are likely to be less applications for stay of proceedings and there is now greater clarity around what elements would be required in order to consider such an application.
You can read the full Judgment here.
[1] (1979) 142 CLR 531 at 551-552
[2] Moubarak by his tutor Coorey v Holt [2019] NSWCA 102; Connellan v Murphy [2017] VSCA 116