Contacts
Hannah Rose
Special Counsel & Head of Pro Bono & Community
t:
+61 2 9373 3501
+61 2 9373 3501
m:
+61 424 504 102
+61 424 504 102
o:
Sydney


Our Community Program
Sparke Helmore provides non-legal support to local organisations and charities through our Community Program, as well as pro bono legal advice through our Pro Bono Program. The initiatives run through the Community Program have a positive impact on our local communities and help us build local connections. 
Christmas appeal
Sparke Helmore has a tradition of supporting people in need at Christmas. In 2016, we supported one of our national pro bono partners, batyr, and its batyr@school programs initiative. The program features trained speakers who share their mental health stories to encourage students to talk about their own challenges and reach out for help when they need it.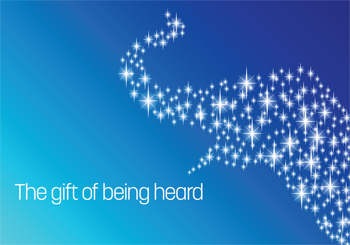 Payroll giving
Sparke Helmore's payroll giving initiative gives staff a simple way to regularly donate to charities of choice as a salary sacrifice through automated payroll deduction. The only restrictions on the organisations that may be supported through payroll giving is that they need to be registered as a tax deductible gift recipient, be entitled to receive donations via EFT and have a current profile on the Benojo platform.
Resource sharing
The firm shares its resources, such as meeting rooms, teleconferencing facilities, expertise and networks, with its pro bono clients. We also offer pro bono clients the opportunity to come along to any training sessions that we hold relevant to their business.
Community volunteering
We encourage our staff to volunteer their time and support organisations in their local communities. The firm provides opportunities for staff to do so and encourages staff to put forward their own suggestions for volunteering. Paid volunteer leave days are allocated to selected staff every financial year.
A volunteering activity may include skilled or unskilled volunteering and may take place in or out of the office. The purpose of this initiative is to acknowledge the relationships that many of our staff have with worthy charitable organisations, to build stronger relationships with our pro bono clients and to provide an alternative means of team engagement.
Community service leave
Our Community Service Leave Policy supports staff to take paid leave for eligible community service activities, including jury service and voluntary emergency management activities.
Triathlon
Since 1994, the annual Sparke Helmore NBN Triathlon has been Newcastle's premier participant sporting event, raising in excess of $468,000 for the Hunter Medical Research Institute to date. The Triathlon is held in late February or early March each year.
Other local activities
Many staff members are actively involved in a range of community organisations, from the grassroots level to the boardroom. In recognition of this, the firm regularly hosts or participates in local activities in support of community organisations. 
For example, in late 2015, seven Sparke Helmore participants represented the firm and joined forces with batyr to participate in "Tough Mudder" to raise funds for youth mental health education. The team completed a 20 km obstacle course and raised $3,670 for batyr's school programs, which educate and connect young people with local mental health services.
Also in late 2015, two Sparke Helmore participants represented the firm in the Ride to Conquer Cancer. In total, they cycled 200 km over two days, across Victoria's picturesque and incredibly challenging countryside. All money raised went to the Peter MacCallum Cancer Centre to help fund cancer research.
In Kind Report
The In Kind—Pro Bono & Community Report 2015 provides a glimpse into some of our key community and pro bono activities, as well as the challenges faced by organisations and individuals we work with each year.

Media enquiries
Hannah Rose
Special Counsel & Head of Pro Bono & Community
t:
+61 2 9373 3501
+61 2 9373 3501
m:
+61 424 504 102
+61 424 504 102
o:
Sydney