Feature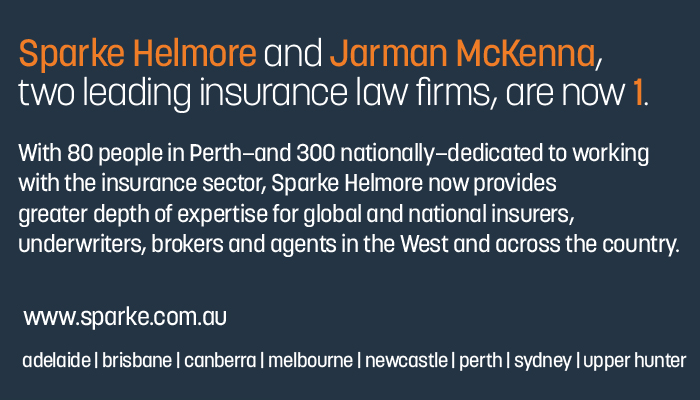 Sparke Helmore Lawyers is pleased to announce it has officially merged with Perth-based insurance law firm, Jarman McKenna. The combined team will operate under the Sparke Helmore Lawyers name from today.
Awards
Recommended, Banking and Finance, 2017 Legal 500
Recommended, Commercial Insurance, 2017 Legal 500
Recommended, Intellectual Property Technology, 2017 Legal 500
Recommended, Commercial Litigation & Dispute Resolution, 2017 Legal 500
Listed, Insurance, Chambers Asia-Pacific 2017
Winner, Australasian Lawyer Innovative Firms 2016
Sparke Helmore Lawyers
Sparke Helmore Lawyers is a firm with more than 700 people working from eight offices across Australia, serving the needs of the insurance, government, financial services, technology, mining, construction and property sectors. Our expertise spans corporate and commercial to construction, workplace to insurance, IP to IPOs, mining to manufacturing, and property to procurement.