Wyn Davies
Q. What did you want to be when you grew up?
A. An archaeologist
Q. What didn't you expect at Sparke Helmore?
A. A welcoming and collegiate atmosphere balanced with commercial drive
Q. How would you describe the firm in one word?
A. Spark!
Q. What do you consider your greatest achievement?
A. Being the person I am today
Q. Which job would you never do?
A. Security guard
Q. What talent do you wish you had?
A. Gymnastics
Q. What exasperates you?
A. Disorganisation
Q. What is your motto?
A. While I breathe, I hope
Q. What do you most value in your colleagues?
A. Work hard, play hard – we do it all as a team!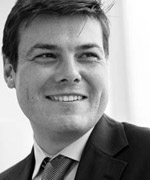 Position
Senior Associate
Expertise
Intellectual Property Technology
Office
Sydney