Jennifer Anderson
Q. What did you want to be when you grew up?
A. A lawyer
Q. What didn't you expect at Sparke Helmore?
A. How effectively the firm's offices work together as a team
Q. How would you describe the firm in one word?
A. Committed
Q. What do you consider your greatest achievement?
A. The unique experience of working in mining in a range of roles, spanning private legal practice in Australia and New York City, in-house legal counsel, government lawyer and in a non-legal commercial management role, both in developed and developing countries
Q. Which job would you never do?
A. Clothing stylist – I'd want to keep the clothes
Q. What talent do you wish you had?
A. To be fluent in other languages
Q. What exasperates you?
A. Having too many ideas and having to choose only one
Q. What is your motto?
A. There is always a solution
Q. What do you most value in your colleagues?
A. Collegiality and integrity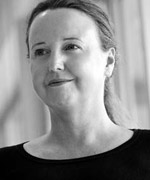 Position
Special Counsel
Expertise
Corporate M&A and Capital Markets
Office
Newcastle