---
Unravelling the complex issue of consent
20 May 2016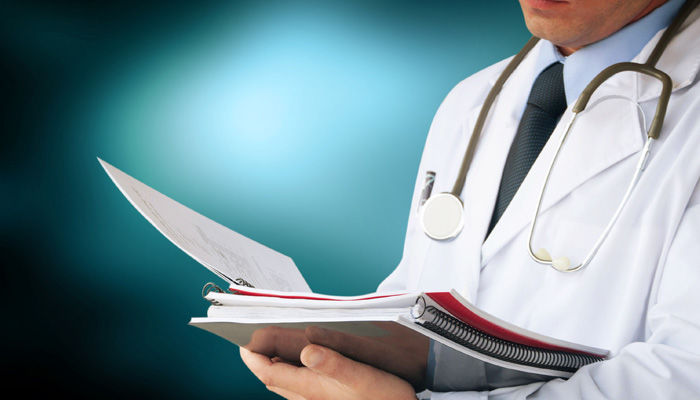 Australian law recognises that a person's consent is generally required before treatment can be provided. People are not required to give their consent and may choose, for whatever reason, not to consent to treatment. A valid decision to refuse treatment must be respected, even if it means that the person refusing treatment will die. However the issue of consent is complicated when the patient does not have the capacity to provide consent and when people who are providing consent on their behalf refuse to consent to lifesaving treatment. These complexities are highlighted in recent case law.
Medical teams should be encouraged to communicate clearly with patients and their families in the early stages of treatment to identify issues regarding consent or capacity that could arise in the future, and take thorough notes regarding the patient's wishes. Because health care providers cannot always foresee the various consent issues that may arise it is a good idea to plan ahead. In situations where there are questions around whether lawful consent to treatment has been provided or whether a refusal to provide consent is at odds with a patient's best interests, health care providers are urged to seek legal advice and, if required, guidance from the courts.
Overriding a guardian's refusal to treat a minor
Refusal based on religious beliefs
The Hospital v T and Anor [2015] QSC 185 concerned a seven year old boy (J), who suffered from severe liver disease. The medical evidence indicated that J's death would be inevitable if he did not receive a liver transplant within two to three years and, further, that a liver transplant would likely cure the disease and reverse the significant symptoms.
Blood transfusions are necessary in the vast majority of liver transplant operations, however, J's parents were Jehovah Witnesses and, although they consented to the liver transplant, they objected to J receiving a blood transfusion.
Legislation provided authority for a blood transfusion to be performed if it was considered "necessary" to preserve J's life, yet this would only become apparent during the procedure at which time it would be difficult to seek a court order.
The Hospital wished to have confidence in advance that it had authority to perform the blood transfusion (that was likely to be necessary) during the transplant. They made an application to the Supreme Court of Queensland for a declaration that the hospital be authorised to administer blood if required during or after the procedure.
The Court held that the sanctity of J's life outweighed the respect that must be given to the religious beliefs held by J and his parents. It authorised the Hospital and its medical practitioners to administer blood to J if, in their medical judgment, it was desirable or necessary according to good medical practice.
Refusal based on preference for alternative therapies 
In the case of Director Clinical Services, Child & Adolescent Health Services and Kiszko & Anor [2016] FCWA 19, the patient, Oshin, was diagnosed with a malignant brain tumour in November 2015, which had spread to his spine. The tumour was removed in December and doctors at the hospital where Oshin was being treated recommended further treatment consisting of chemotherapy and radiotherapy.
Oshin's parents, however, refused consent to the treatment, preferring to trial alternative therapies focused on nutrition. They had concerns about potential side effects and rejected the Hospital's recommendation for conventional therapies on the basis that it was not in Oshin's best interests.
The Child and Adolescent Health Service applied to the Family Court of Western Australia seeking orders permitting them to provide Oshin with radiotherapy and chemotherapy.
The Court found that it was "beyond all doubt" that Oshin would die within months if measures were not taken to prevent his death, whereas there was around a 50% chance of Oshin being alive in five years' time if he received the recommended treatment, meaning that there was "a good prospect of a long-term cure".
The Court awarded the orders sought by the Child and Adolescent Health Service and the Hospital was permitted to proceed with the recommended treatment plan. While the Court acknowledged the importance of the parent's wishes, it adopted the comments made by the Supreme Court of Western Australia in an earlier decision:
"The question is not whether to respect the parents' wishes. The role of the Court is to exercise an independent and objective judgment and balance the advantage or disadvantage of the medical step under consideration. While the parents' wishes may be relevant, they are not determinative."[1]
Consent where an adult patient doesn't have capacity
Consent regarding a person with a disability
The United Kingdom decision of St George's Healthcare v Anor [2015] EWCOP 42, concerned a man (P), a devout Sunni Muslim with a dysplastic kidney, who became unwell in 2007 and required treatment for kidney failure. In 2014, he suffered a major cardiac arrest. It took 25 minutes for spontaneous circulation to be restored, resulting in serious hypoxic brain damage.
Following this incident, P became wholly dependent on the Intensive Care Unit at the National Health Service's (NHS) St George's Hospital for all aspects of his care, including renal replacement therapy (RRT).
The NHS applied to the court for declarations:
that P lacked capacity
that it was not in P's best interests to receive cardio-pulmonary resuscitation in the event of a further cardiac arrest, and
whether it was lawful to continue to provide RRT or if they could discontinue life-sustaining treatment with the consequence that P would die.
The first two declarations were not contested. The NHS and P's family did not agree on the third issue. P's family maintained that he was in a minimally conscious state and that the discontinuance of treatment was not in his best interests. Further they argued that the discontinuing life-sustaining support was against his personal and religious views. The NHS considered P to be in a permanent vegetative state. If this were the case, then there was no prospect of recovery and it would not be in P's best interests to continue treatment.
The Court held that, when determining consent, it must be considered whether the proposed treatment would be futile "in the sense of being ineffective or being of no benefit to the patient". The idea of the treatment being beneficial is not limited to fixing the underlying disease or disability, rather, where a person's health is in an incurable state, a person's life may nevertheless "be very well worth living".[2]
Determining whether a person wishes to consent to medical procedures is not an objective process, it is based on "the best interests test from the patient's point of view".[3] In determining whether consent is existent or whether treatment should be administered, a "primary consideration and lodestone is the principle of sanctity of life".
The Court set out the following factors to be considered in determining consent:
Is the treatment futile?
How burdensome is the treatment to the patient?
Are there prospects of recovery?
What are the wishes, feelings, values and beliefs of the patient?
The Court found that P was indeed in a minimally conscious state, that it was in P's best interests to continue the RRT and that it was lawful and necessary that the NHS continue treatment. It was held that:
P held the belief that life-preserving treatment should continue, whatever may befall him.
The treatment of P was not futile as it preserves his life and he gains pleasure and comfort from the love and affection that he receives from his family.
Treatment is not overly burdensome on the patient as he does not appear to be in pain or discomfort.
The treatment is not totally without a prospect of success as it had been indicated that there was a possibility that his level of consciousness could improve.
"There is almost nothing to rebut the very strong presumption that it is in P's best interests to stay alive".
The Court highlighted the need to undertake a proper assessment and diagnosis of the patient's condition before applying to a court, as well as the need for a court to take a cautious approach in these cases, particularly where the diagnosis is unclear and there are issues as to whether the patient is in a minimally conscious state with real or uncertain prospects of recovery. 
Consent where a patient is unconscious
In the decision of Ping Yuan v Da Yong Chen [2015] NSWSC 932, Mr Chen was admitted to Sydney's Royal Prince Alfred Hospital with severe chest pain on 6 July 2015. He was diagnosed with a rupture of a major blood vessel and required emergency surgery.
Mr Chen's wife, Ms Yuan, gave evidence that he told her that he wanted to have another child with her just before Mr Chen lost consciousness under general anaesthetic. Mr Chen did not regain consciousness following the surgery and was expected to have only hours to live.
Ms Yuan requested that a specialist within the Hospital's fertility clinic extract sperm from her unconscious husband and to store it for insemination at a later date. The specialist was willing to perform the procedure provided that he had consented to do so. He correctly formed the view that Ms Yuan's assertion that Mr Chen expressed a desire to have another child with her in the moments before surgery did not constitute lawful consent. Accordingly, Ms Yuan made an urgent ex parte application for a declaration that she was able to consent to the extraction and storage of her dying husband's sperm on his behalf.
Under the Guardianship Act 1987 (NSW) a "person responsible" can provide consent for minor treatment on a patient's behalf where a patient is incapable of giving consent. The Court held that that the procedure fell within the meaning of "treatment" and Ms Yuan was the "person responsible". The Court authorised the medical practitioners to act upon the consent given by Ms Yuan. The extraction procedure was undertaken shortly after the declaration was communicated to the Hospital and Mr Chen died 45 minutes later.
The Hospital's fertility clinic was then faced with the difficult issue of Ms Yuan's request for insemination, following Mr Chen's death. Under the Assisted Reproductive Technology Act 2007 (NSW), the clinic is not permitted to use the sperm extracted from Mr Chen to inseminate Ms Yuan without his consent. The Court held that, as Mr Chen is now deceased, the clinic would have to be satisfied that he specifically consented to the use of his sperm after his death, before it could be used to inseminate Ms Yuan. The Court directed that the NSW Attorney-General and the Director-General of the Department of Health be provided with documents relating to the case and permitted that they be joined to the proceedings. Ms Yuan is restrained form using the sperm in the meantime. The matter is continuing.
Notes
[1] Minister for Health v AS (2004) 29 WAR 517 per Pullin J.
[2] St George's Healthcare NHS Trust v P and Anor  [2015] EWCOP 42, [44].
[3] Ibid, [45].