---
Unlocking the Modern Slavery Act 2018 (Cth)—reporting requirements on modern slavery risks are coming
18 December 2018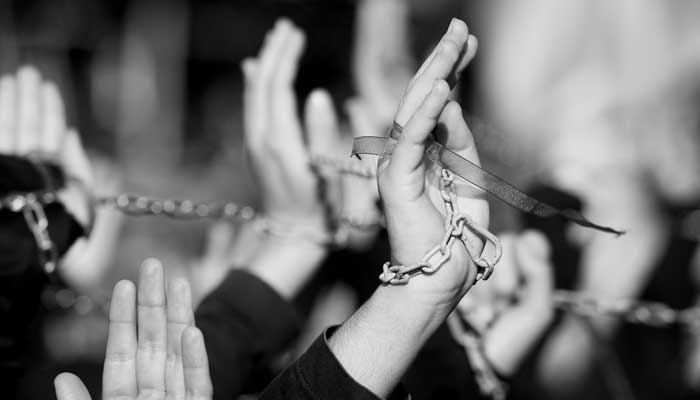 On 10 December 2018, the Modern Slavery Act 2018 (Cth) received royal assent after passing both houses of Commonwealth parliament and will take effect nationally from 1 January 2019.
This Act will impose annual reporting obligations on certain entities in which information must be prepared and will be made publicly available regarding modern slavery risks and mitigation strategies within supply chains.
Understanding modern slavery
The modern concept of "slavery" is not limited to traditional notions of slavery involving physical restraints like chains and shackles. It is an umbrella term designed to encapsulate the deprivation of freedom and choice in connection with work—commonly taking the form of debt servitude, human trafficking and forced labour.
It is estimated there are currently more than 40 million people enslaved worldwide. It might also surprise you to learn that recent statistics suggest approximately 4,600 people in Australia are living in conditions that would constitute modern slavery. Further, with increased global trade and commerce, the potential for modern slavery to exist within Australian supply chains, even if these practices do not physically occur within Australia, is getting higher.
Australia already has a number of laws in place that prohibit the exploitation and deprivation of liberty in relation to work, including:
the Fair Work Act 2009 (Cth), which sets the base line, minimum employment standards (such as minimum wages and leave entitlements) and provides for the imposition of civil pecuniary penalties against persons (whether corporations or individuals) involved in any contraventions
the Criminal Code Act 1995 (Cth), which contains specific slavery-related offences—many of which carry maximum potential sentences of up to 25 years' imprisonment, and
the respective work (occupational) health and safety regimes across Australian jurisdictions, which also impose proactive obligations on a range of persons (organisations, officers and workers) to minimise risks, so far as reasonably practicable, associated with work undertaken.
It is hoped that the reporting obligations under the new legislation will prompt large organisations to reflect on their processes, practices or arrangements with suppliers and facilitate change "from the top down" by encouraging proactive consideration of the potential risks of modern slavery within their supply chain. Further, the disclosure of information may similarly assist consumers and other organisations to make informed and socially conscious decisions as to whether to do business with certain entities.
Reporting entities
The Modern Slavery Act will apply to any Australian entity with consolidated annual revenue of $100 million or above, including government and private corporate and non-corporate entities.
Other entities that would not meet the threshold required for reporting obligations may volunteer to participate in the scheme by providing advanced written notice to the Minister for Home Affairs. However, this notice and commitment to participate may be subsequently revoked.
Reporting obligations
Reporting entities are required to submit a "Modern Slavery Statement" to the Minister for Home Affairs (or their authorised delegate) for each financial year, which will require information regarding:
the entity's structure, operations and supply chains
the risks of modern slavery
any actions taken to minimise those risks, and
the process they have been undertaken to assess and minimise risks, including any consultations with other entities within their ownership or control.
It is anticipated that the statements will be required to be submitted within six months of the completion of each financial year and will then be published in a publicly available, free of charge Register.
Failure to comply
If a reporting entity fails to comply with its obligations under the Modern Slavery Act, the Minister for Home Affairs is empowered to publish details of these circumstances. However, there are no other penalties that may be imposed and this has resulted in some criticisms that the scheme may be "too soft" in its approach.
Interestingly, equivalent legislation enacted earlier in 2018 in New South Wales carries a maximum fine of up to $1.1 million for failing to comply with the reporting requirements and has a wider scope of application with respect to New South Wales-based entities—namely entities that have a consolidated revenue of $50 million and above are required to report.
Final word
It is apparent that social and legislative views are continuing to evolve and there is a growing expectation of corporate responsibility in combatting slavery. The Modern Slavery Act is an attempt to build awareness and encourage further activism in this space.
All organisations should consider:
assessing the effectiveness of their procurement and operational processes in identifying and addressing potential modern slavery risks
enhancing any existing risk management framework to include express reference and consideration of modern slavery issues
documenting any enquiries and rectification action implemented in seeking to address any matters relating to modern slavery, and
informing officers of the introduction of the Modern Slavery Act to enable any subsequent queries and discharge of any applicable due diligence obligations.
In addition to these points, reporting entities must be familiar with the applicable timeframes and criteria for information to be submitted in accordance with the requirements of the Modern Slavery Act.