---
Understanding the model codes of practice
07 December 2017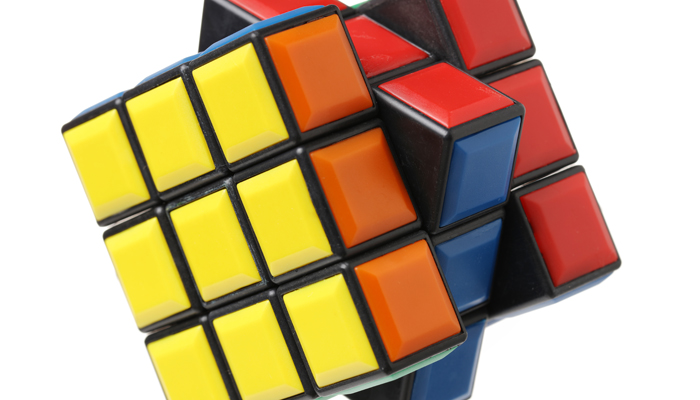 Work health and safety (WHS) obligations are primarily a tool for risk mitigation and understanding these obligations and their specific application in your workplace is essential to protect your employees, your business and the broader community.
Most jurisdictions have adopted the model Work Health and Safety Act 2011 (Cth) (the Act) as their guiding law in the safety arena. However, a number of codes, regulations and supplementary materials exist beneath the Act, so understanding and ensuring compliance with these is crucial to successfully discharging your health and safety duties in the workplace.
What is a code of practice and why are they important?
Codes of practice set out important principles used to meet health and safety requirements relevant to particular industries, activities and processes. Codes do not override the Act, but rather complement and ease its interpretation.
Codes are enforceable over a person conducting a business or undertaking (PCBU) or worker identified as having a duty of care under a code. As a result, they act to practically guide behaviours in the workplace and bind PCBUs to certain legal duties.
Codes are admissible in court proceedings and may be used as evidence of what a PCBU or worker ought to know about safety in the workplace regarding hazards, risks and control methods. Additionally, an inspector can reference a code when carrying out an investigation and issuing improvement or prohibition notices.
Guidance on the principle of "reasonably practicable"
Codes assist in determining what is "reasonably practicable", which is the overriding threshold for what is capable of being done to prevent or reduce risks to health and safety.
Multiple factors are considered when determining what is reasonably practicable—likelihood of risks occurring, severity and impact of harm arising, knowledge about the risk, availability and suitability of risk mitigation, and cost of compliance. Safety regulators recognise codes have varying levels of relevance at different worksites, so alternative methods of meeting safety requirements can be accepted (provided the outcome meets or exceeds the standard in the code).
For example, the code for demolition work sets out risk management processes and expected practices for different stages of demolition. If a PCBU undertakes demolition work that involves risks not specifically covered by the code (i.e. demolition near a body of water) then increased risk management systems will need to be implemented.
Additional safety materials
Not all policies and protocols published by the safety regulators have the same weight and effect as codes. Guidance material is provided on a range of subject matter to assist with the application of the Act and codes. Although guidance materials are not legally enforceable, it's important to take note of the language used in these documents. Words like "should" and "may" indicate recommendations only, while "must" and "requires" are used when legal obligations exist in the WHS legal framework.
Maintaining compliance and approach by the courts
PCBUs should, first, aim to eliminate risks as outlined in the applicable codes. If elimination is not possible, then steps need to be taken to reduce the risk by isolating the hazard, implementing engineering and/or administrative controls, providing suitable safety equipment and/or substituting the hazard for an alternative or lesser risk. Adopting this tiered process of compliance is an effective method of meeting your legal obligations.
Codes are generally designed to be used in conjunction with the model Act and Regulations but do not have the same legal force. A PCBU or individual cannot be prosecuted for failing to comply with a code, however, in proceedings for a contravention of the Act, failure to observe a code may be admissible as evidence of a breach.
Codes are often submitted in safety proceedings as evidence of what was required of the PCBU to meet its safety obligations. For example, in SafeWork NSW v Austral Hydroponics Pty Ltd & Eang Lam [2015] NSWDC 295, the Court handed down fines of $150,000 and $15,000 to the PCBU and officer respectively as a result of their failure to "exercise due diligence by taking reasonable steps to ensure compliance with the (Managing the Risk of Falls at Workplaces) Code of Practice". If the PCBU in this case had adopted the steps set out in the Code, then it would have reduced the risk of the worker falling.
What should employers do?
As with the model Act and Regulations, the model codes require a state or territory equivalent to be enforceable in those jurisdictions. Check which codes apply to your workplace as they may vary between jurisdictions. Contact your safety regulator or check their website to find out which codes have been approved.
Codes provide practical guidance on how to comply with your legal obligations and must be followed unless you have another solution with the same or a better safety standard in your workplace. Assess your safety practices against any relevant codes to ensure you are compliant and address any gaps.
Ensure the codes you refer to are current. The safety space is constantly changing so from time-to-time codes may be updated or amended.
Speak to your workers about the obligations set out in the code to determine what is suitable for your workplace. Workers are often best placed to know what is practical and appropriate in every day practice.
Educate your managerial staff on the codes that apply to your workplace so they understand what standard of safety practices needs to be met.
Seek advice on the application of codes and their requirements if you are unsure of your obligations.
You can access a complete list of the Model Codes on SafeWork Australia's website.