---
Restraint of Trade Update: Group moves
22 September 2016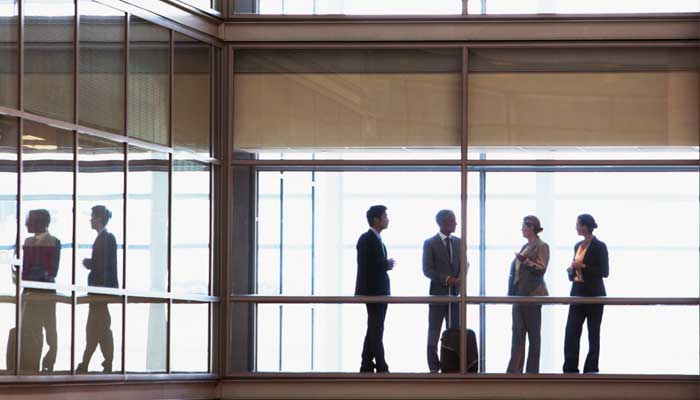 So I have to be upfront here. The legal industry is definitely a fluid one—the collective movement of lawyers from firm to firm, otherwise known as "the group move" has become increasingly familiar over the last couple of years. And the legal industry is obviously not alone. But it's fair to say that firms both lose and benefit from the group move. While good people might be lost with any transition, the enthusiasm and instant lift that can come with an incoming group can be of great benefit.
This market trend gets me thinking about restraints, and particularly, just why you don't often see law firms stealing headlines with disputes over restraints, or disputes about clients or confidential information. I'm not saying there are no headlines (although if you're excited by the types of headlines that sensationalise the comings and goings of partners in law firms, you probably need to expand your literary horizons! And yes, reading this update is a good start!). However, industry headlines are rarely about some salacious dispute over clients.
Why?
It's basically because law firms, and the lawyers who work there, are pretty good at figuring it out quietly and amicably among themselves, without recourse to a messy public courtroom. This is a good thing. It means law firms are capable of practising what they preach—dispute resolution to the mutual advantage of both parties. It also means that lawyers realise there's no ownership of a client, and arguing about it is rarely going to be in the client's best interest.
My tip for this update is to ask yourself when faced with a group move—either on the giving or the receiving end—"can we sort this out ourselves?" By all means, seek legal advice. But at the same time try to step back from the initial shock and consider what's in the best interests of your clients. We all operate in fiercely competitive markets and each client win or loss is really important. But we also know that doing well in whatever industry we're in is not so much about winning or losing the clients, it's about doing a good job for them. That's what's going to pay dividends and that's what'll keep them coming back (or not leaving in the first place).
Besides which, litigation is really expensive and while it's a cliché, it's true—there's no guarantee of the outcome. Even the winner may not necessarily walk away happy if there are cost orders that don't cover all or even some of their costs.
Take the case of ICAP Australia Pty Ltd v BGC Partners (Australia) Pty Ltd [2005] FCA 130. It's an oldie now, but a goodie.
In January 2005 around 20 ICAP staff resigned en masse in what the court described as a well-orchestrated raid by the Respondent on the business of the Applicant. ICAP and BGC were banking brokers who traded in futures, swaps and bonds. Actually, BGC didn't have an operation in Australia, until they brought over the entire team from ICAP. BGC essentially created a business by bringing over the ICAP team, leaving ICAP decimated in the process.
ICAP argued that BGC had induced the staff to walk out from their jobs, without providing notice, in breach of their contracts which required them to provide one month's notice.
There was also evidence that a couple of employees had emailed themselves confidential documents they intended on using to their advantage in their new employment.
The problem was there was no restraint in the contracts preventing staff from working for BGC. Once the notice period had expired, there was no interlocutory injunction BGC could obtain because there was no real prospect of an injunction on a final basis.
BGC did try to get a springboard injunction by arguing there were special circumstances that enabled the court to "mould" injunctive relief to prevent BGC from obtaining an unjustifiable head start, which it would otherwise receive by inducing breaches of contract. But the court found that springboard injunctions do not apply outside the field of confidential information. In other words, an injunction in the absence of a restraint provision in a contract is only available where there is risk confidential information will be used to the benefit of the person who has it, or is taking it. The discreet pieces of confidential information emailed by the two employees weren't enough for a springboard injunction.
When reading the judgment, you can see Justice Jacobson had a lot of sympathy for ICAP. However, there was no legal basis to really do anything about what had happened.
While ICAP did obtain some orders against BGC (such as an order that BGC be restrained from inducing any breach of a contract between ICAP and any remaining employees—of which there were few), it largely failed in its application for interlocutory relief. As a result, cost orders were made against ICAP.