---
Raft of changes to the Occupational Health & Safety Act commence in Victoria
26 October 2017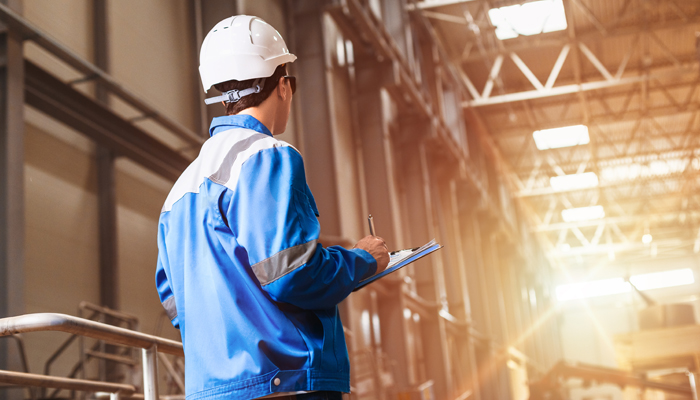 Changes to the Occupational Health & Safety Act 2004 (Vic.) (OHS Act) have come into effect today. The amendments were introduced under the WorkSafe Legislation Amendment Act 2017, which was passed by the Victorian Parliament in September, however, most of the key changes to the OHS Act did not commence operation until today.
The changes clarify the operation of existing provisions as well as increase penalties for failing to notify WorkSafe of an incident or failing to preserve an incident site. A new offence provision has also been created for breaching undertakings relating to alleged contraventions.
The key changes are as follows:
Inspectors can now require a person at a workplace to answer any question put by the inspector, subject to the OHS Act's protections for self-incrimination and legal professional privilege. These changes attempt to remove any doubt about the interpretation of s 100(1)(c) of the OHS Act which, on one view, only permitted inspectors to ask questions about the documents they requested under s 100(1)(a). Other related changes include that:

inspectors now have the power to request any document regardless of whether it is "located at the place", and
the 12-month time limit for prosecuting offences against s 100 does not begin until WorkSafe is aware of the offence (rather than the date the offence was allegedly committed).

The definition of "medical treatment" has been updated to clarify that it includes situations where treatment is administered by a nurse or midwife. The definition of the term "mine" has also been amended.
The penalty for failing to notify WorkSafe of "notifiable incidents" and failing to preserve a site where a "notifiable incident" has occurred, have both significantly increased from $9,514.20 to $38,056.80 for individuals and from $47,571 to $190,284 for companies (these figures are indexed each year on 1 July). These offences are also now indictable (rather than summary offences), which means the accused is entitled to trial by judge and jury, rather than a magistrate alone. Acknowledging the increased seriousness of indictable offences, the OHS Act now provides for a "reasonable excuse" defence in relation to these offences.
It is now an offence to contravene an "enforceable undertaking", that is, a written undertaking given by a person or company in relation to a contravention of the OHS Act. For individuals, the penalty is $79,285. For companies, the penalty $396,425 (indexed each year on 1 July). This change was introduced because even if an undertaking is breached, WorkSafe or an inspector cannot prosecute the original contravention for which the undertaking was given, while the undertaking is in effect.
The service by email of provisional improvement notices (PINs), notices affirming or cancelling PINs, non-disturbance notices, improvement notices and prohibition notices is now permitted.
It has been made clear that it is an offence for an employer to discriminate against a person for raising a health and safety issue directly with WorkSafe, in addition to existing protections.
Prosecutions for breaches of the OHS Act can be commenced outside the two-year time limit under certain circumstances, such as new evidence being discovered that could not have been reasonably discovered within the relevant limitation period. Proceedings can also be commenced outside the limitation period within one year of a coronial report, inquiry or inquest; in line with the approach in the model work health and safety legislation in other jurisdictions. In relation to the new offence regarding enforceable undertakings, proceedings can be commenced within six months after the undertaking has been contravened, from when WorkSafe has become aware of the breach of the undertaking or has withdrawn the relevant undertaking.
Giving false or misleading information when complying (or purporting to comply) with the OHS Act is now an indictable offence, rather than merely a summary offence.
These changes are a reminder for all employers to ensure policies and procedures are in place and appropriately communicated to relevant employees, and particularly that they set out requirements for incident notification, site preservation and incident management in general. Failure to comply with the legislation will now attract far more serious consequences.