---
Proposed changes to "Made in Australia" food labelling
08 April 2016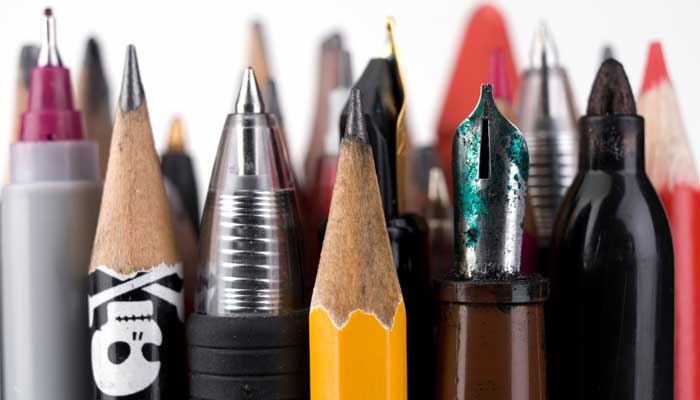 The Australian Government has proposed a new labelling system to determine the country of origin for Australian foods. This new system is responsive to ongoing consumer concern.
The Food Standards Code currently requires most food in Australia to have country of origin labelling. However, research has shown that consumers find current country of origin food labelling confusing or unhelpful.[1] For example, current rules for country of origin claims, which are regulated by the Australian Competition and Consumer Commission, allow manufacturers to label food containing imported ingredients as "Made in Australia" if the ingredients have been substantially transformed in Australia and 50% or more of the total cost of producing or manufacturing the food (including  labour and transport) has taken place in Australia. As a result, a food item currently labelled as "Made in Australia" may be comprised wholly of imported ingredients.
In 2011, an independent review found the food labelling law to be inadequate and potentially misleading for consumers, while research by consumer advocacy group CHOICE found in 2015 that 60% of packaged supermarket products sold in Australia failed to identify the source of their ingredients.[2]
The proposed new system aims to provide clarity and consistency for country of origin food labelling. Manufacturers and suppliers will be required to use a certification mark comprising of the well-known gold kangaroo in a green triangle if their product is "Made in Australia". The mark will also include a statement identifying whether the food was made, grown and/or packed in Australia.
Below are some examples of what these certification marks will look like.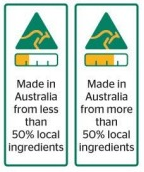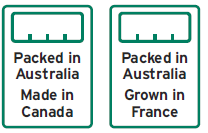 Further, the proposed new system will also redefine "Made in Australia" so that importing ingredients and merely processing them in Australia will no longer be considered as Australian made.
The Competition and Consumer Amendment (Australian Country of Origin Food Labelling) Bill 2015 was introduced before the Senate on 12 February 2015 and consultation was closed on 29 January 2016.[3] It is expected that the new system will be implemented by mid-2016, with a transitional period.
Until the proposed changes to the country of origin labelling system take effect, the requirements under the Food Standards Code and the Australian Consumer Law continue to apply.