---
Procurement policy quick reference guide
23 September 2020
Struggling to sort out your AIP from your IPP? Still unsure about Black Economy Policy compliance?
If you have prepared an approach to market recently, you will know that the labyrinth of procurement connected policies and legislation is growing, each with different application thresholds and different requirements for you to include in your procurement documents.
Our procurement team has designed this guide to help you check whether your Request for Tender documents comply. We explain what the Act, Rule or Policy is about, when it applies, and what you need to do to meet the requirements.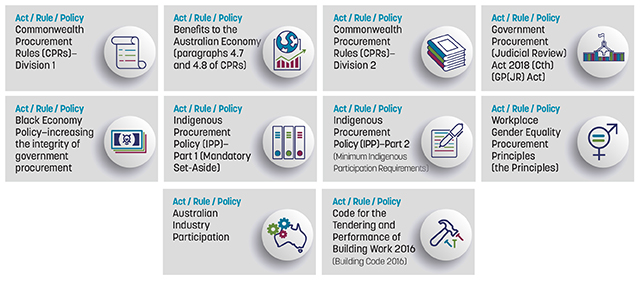 To view and download the guide, click here.