---
One authority to rule them all—new external dispute resolution authority to examine all financial disputes
07 December 2018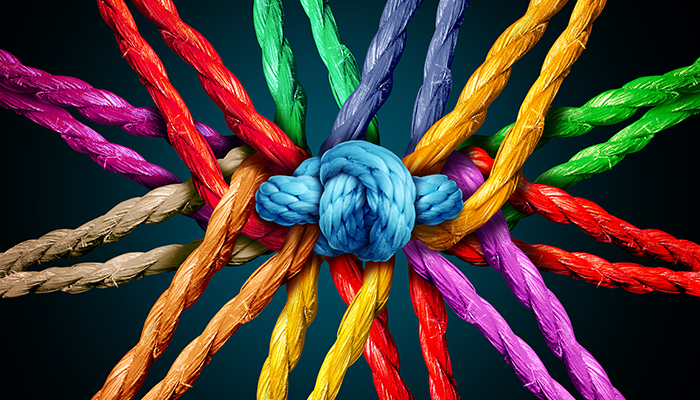 The Australian Financial Complaints Authority (AFCA) began operating as a one-stop shop for financial disputes and started taking complaints in November 2018. We discuss some of AFCA's key features that you need to know about.
How did AFCA come about and how is it set up?
On 3 April 2017, an expert panel chaired by Professor Ian Ramsay of the University of Melbourne published the Final Report of the Review of the financial system external dispute resolution (EDR) and complaints framework (the Ramsay Report). The Report was the first comprehensive review of the financial system's EDR framework and made 11 recommendations for reform—all of which were accepted by the Turnbull Government.
The Ramsay Report's central recommendation was that there should be a new single EDR body for all financial disputes (including superannuation disputes) to replace the Financial Ombudsman Service (FOS), the Credit and Investments Ombudsman (CIO) and the Superannuation Complaints Tribunal (SCT).
On 9 May 2017, in response to the Ramsay Report, the Government introduced the Treasury Laws Amendment (Putting Consumers First – Establishment of the Australian Financial Complaints Authority) Bill 2017 and announced it would create a new EDR framework with AFCA acting as a one-stop shop to deal with all financial disputes. This will also ensure consumers and small businesses have access to free, fast and binding dispute resolution.
The way AFCA is set up is such that it:
operates as a company limited by guarantee
is governed by an independent board with an independent chair and equal number of directors with industry and consumer backgrounds
is industry-funded, and
requires compulsory membership through a licensing condition for financial firms (including superannuation funds).
Determinations of AFCA are binding on members and the EDR scheme is free to complainants when they lodge a complaint.
What are AFCA's monetary limits?
When reviewed in the Ramsay Report, the FOS and CIO's monetary limits of $500,000 and compensation caps of $309,000 were considered no longer fit for purpose as they were out of step with the value of some financial products (resulting in a gap in EDR coverage). The panel also found that small businesses did not have adequate access to EDR because of the monetary limits and compensation caps in place.
Now that it is operational, AFCA has significantly increased these monetary limits, including:
(continuing) unlimited monetary jurisdiction for superannuation complaints
for complaints other than superannuation complaints (and complaints involving income stream insurance, general insurance broking, uninsured motor vehicles and credit facilities), there is a monetary limit of $1 million on the amount claimed by a complainant
the ability to award up to:

$500,000 in compensation to complainants in complaints involving direct financial loss claims, and
$250,000 in compensation in claims against an insurance broker (except claims involving life insurance policies)

no monetary limits and compensation caps for disputes about whether a guarantee should be set aside where it has been supported by a mortgage or other security over the guarantor's primary place of residence, and
for small business credit facility disputes, jurisdiction to deal with credit facilities of up to $5 million, and the ability to award up to $1 million in compensation in disputes involving Small Business Loans and $2 million in compensation for primary producer loans.
Internal dispute resolution (IDR)
Where an IDR response has not been provided when the complaint is initiated, AFCA will refer the complaint back to the financial firm for a final opportunity to resolve it via IDR within a defined timeframe (with the exception of death benefit complaints within superannuation). AFCA will register and track the progress of complaints referred back to IDR, and has the power to determine a complaint where the financial firm fails to resolve it within a set timeframe.
To improve IDR transparency, financial firms will be required to report to ASIC on their IDR activities, including outcomes for consumers on complaints resolved through IDR. ASIC will be able to publish data on IDR activity at an aggregate level and, at its discretion, a firm level. This will allow consumers to determine the effectiveness of a financial firm's IDR process.
What are AFCA's rules and guidelines?
Similar to the way in which FOS operated, AFCA is governed by rules and operational guidelines.
The AFCA Rules were approved by ASIC on 6 September 2018 and include:
AFCA's complaint resolution processes, including time limits for submission of complaints
the types of disputes AFCA can or cannot consider, including mandatory and discretionary exclusions
the remedies AFCA can award, including monetary limits, and
AFCA's reporting obligations.
Have the decision-making requirements changed?
AFCA's decision-making test for non-superannuation disputes will remain unchanged (which is based on achieving "fairness in all the circumstances") as will the test for superannuation disputes (whether the trustee's decision was "fair and reasonable" in the circumstances).
The AFCA decision-maker must consider the:
legal principles [although AFCA is not required to strictly apply legal principles, including the Insurance Contracts Act 1984 (Cth)]
applicable industry codes and practice guidelines
good industry practice, and
previous AFCA (or predecessor scheme) determinations.
Previous AFCA (or predecessor scheme) determinations will not be treated as precedents, however AFCA states it will seek to apply consistent decision-making, and will publish case studies and determinations in a similar manner to the way FOS determinations were published—with party names removed.
AFCA will use decision-making panels to resolve disputes where necessary. Factors to be considered when deciding whether to use a panel include:
the complexity of the dispute
the amount of loss and other potential consequences of the dispute
whether the dispute raises a systemic issue, and
whether the dispute is likely to be a "new" decision that will set an industry standard in a particular context.
Can it join other parties?
In dealing with complaints (other than superannuation complaints), AFCA may decide at any time that it is appropriate to join another financial firm as a party to a complaint.
What are the rights of appeal?
Complainants will not be bound by AFCA determinations but (subject to limited appeal rights, similar to the appeal rights applying in respect of FOS/CIO determinations) financial firms will be bound by them. In superannuation disputes, parties can appeal determinations to the Federal Court on matters of law.
How can matters be referred to appropriate authorities?
AFCA will have powers to refer matters to the authorities where:
it becomes aware, in connection with a complaint, that a serious contravention of any law may have occurred, or a party to the complaint may have refused or failed to give effect to a determination by AFCA
the parties to a complaint agree to a settlement, but AFCA thinks the settlement may require investigation, and
it considers that there is a systemic issue arising when considering complaints.
AFCA must refer such matters to APRA, ASIC and/or the Commissioner of Taxation.
What are the transitional arrangements?
On 1 September 2018, the CIO scheme was transferred to AFCA as part of the transition arrangements and began managing the CIO scheme. Any CIO complaint that was received before 1 November 2018 will be dealt with under the CIO Rules. Any disputes received by AFCA since 1 November will be handled under the AFCA Rules.
Although AFCA is now operational, all existing unresolved matters under the FOS scheme will continue to be considered under their respective Terms of Reference by AFCA until they are resolved.
For disputes before the Superannuation Complains Tribunal (SCT), superannuation trustees and insurers need to continue to liaise with SCT about any open complaints received by the SCT before 1 November 2018. Any superannuation complaints received since 1 November 2018 are being handled by AFCA.
Complaints about AFCA's service and reporting
Board appointed Independent Assessors will have broad powers to consider and respond to service complaints about AFCA. Any person or business directly affected by how AFCA deals with a complaint against a financial firm can escalate a complaint. The Independent Assessor will identify, address and report on issues affecting AFCA's complaint handling operations and performance that arise from service complaints.
The Independent Assessor will report in writing to the AFCA Board and ASIC on a quarterly basis, and will report publicly on all service complaints received or finalised by AFCA or the Independent Assessor every six months.
In summary
Increased monetary limits and compensation caps will mean more consumers and businesses will gain access to the one-stop EDR scheme run by AFCA. The establishment of AFCA should address the existing overlap between these three bodies and resolve consumer confusion by reducing complexity.
AFCA's principles include providing a scheme that is accessible to complainants—independent, impartial and fair as well as being efficient, effective and timely. AFCA seeks to be cooperative, proceed with a minimum of formality and be as transparent as possible.
It remains to be seen whether the new one-stop shop EDR framework will be more effective and faster than previous EDR frameworks. If it is to achieve transparency, AFCA will have to publish information that will allow consumers and financial firms to determine whether or not these objectives have indeed been met.