---
Sparke Helmore's Carlie Holt wins at the 2017 Lawyers Weekly Partner of the Year Awards
01-May-2017
Sparke Helmore Lawyers is proud to announce that Carlie Holt from the Workplace Group was named Workplace Relations Partner of the Year at the 2017 Lawyers Weekly Partner of the Year Awards last Friday night. More than 400 professionals attended the Awards to celebrate the outstanding achievements of leaders in the Australian legal industry.  
"Congratulations to Carlie on her well-deserved award, which is a reflection of the challenging work she has undertaken in the last financial year and her outstanding contributions to the firm and our clients," said Phillip Salem, National Managing Partner.
"Congratulations also to Gillian Davidson and Shannon Platt who were named award finalists. It is exceptional to have three of our female partners acknowledged for their client work, expertise, leadership and contributions to diversity and inclusion at the firm and wider legal community. At Sparke Helmore we understand how critical diversity is for our business and our clients, and this acknowledgement is wonderful recognition of just how far female representation has come in our industry."
Finalists were selected based on their leadership, technical expertise, mentorship and business development skills as well as their contribution to the financial success and integrity of their law firm in the 2016 financial year.
"Thank you to the national Workplace team for their hard work, support and great sense of humour, in particular my secretary Jessica Ralevski. We are lucky to have such great clients at the firm and that we undertake such important, meaningful work for them each and every day."
Carlie sits on the firm's Board and is known for her broad experience in work, health and safety matters. She has been involved in many high-profile coronial inquests and WorkCover prosecutions.
Insurance Partner and Board Member, Gillian, has been recognised as a leading insurance lawyer by Legal 500. She specialises in general commercial insurance with a focus on liability claims, including property and personal injury claims. Gillian is also Chair of our Diversity Committee and sits on the firm's Innovation Committee.
Head of IP and the Corporate & Commercial Group, Shannon, was recognised in 2016 as Intellectual Property Partner of the Year and also Partner of the Year at the Lawyers Weekly Women in Law Awards. She represents clients in patent, trade mark, copyright and design disputes in the Federal Court, and litigation arising from misleading and deceptive conduct, and protecting trade secrets.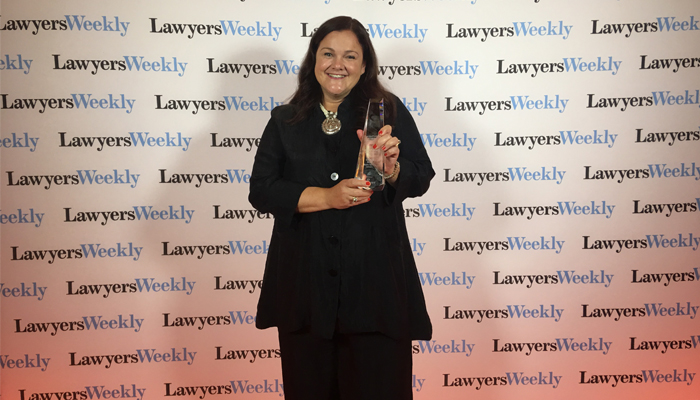 Lawyers Weekly Workplace Relations Partner of the Year 2017, Carlie Holt

---