---
Loss of hobbies a deciding factor for pain and suffering claims
27 October 2016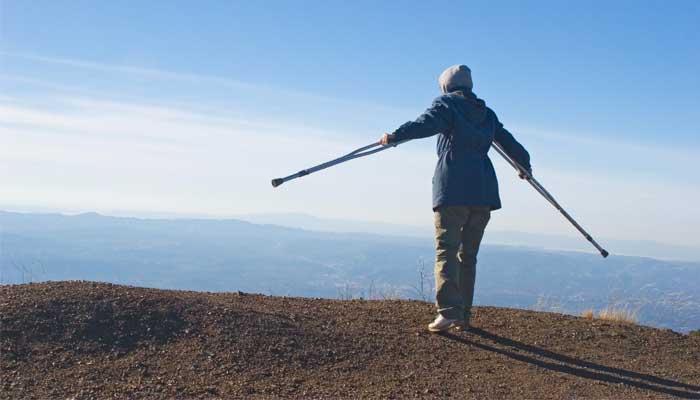 A recent County Court decision, Zwart v Visy Packaging Pty Ltd [2016] VCC 755, highlights the importance of thoroughly investigating a Plaintiff's involvement in recreational activities when defending a Serious Injury Application for pain and suffering only, especially where the main issue is whether the Plaintiff's alleged consequences meet the test of "very considerable" and "more than significant" or "marked". In particular, the case highlights the substantial weight placed on an individual's inability to pursue their hobbies and passions in coming to the conclusion that his or her injury meets the threshold.
Background
The Plaintiff, Jonathan Zwart, was a 52 year-old machine and tool-setter employed by the Defendant, Visy Packaging. Mr Zwart issued an application for leave to commence proceedings to recover damages under s 134AB of the Accident Compensation Act 1985 for pain and suffering.  The case was heard by Her Honour Judge Bourke.
Mr Zwart alleged having suffered a "strange sensation and pain" in his lower back and between his shoulder blades when he was putting a toolbox down on the ground, as well as a further back strain when he removed his toolbox from his locker the following morning.  There was no dispute that Mr Zwart suffered a compensable back injury (the effects of which had not resolved). Mr Zwart received minimal conservative treatment for his back, including limited physiotherapy and medications. 
Following his injury, Mr Zwart returned to lighter work on full-time hours.  He later accepted a voluntary redundancy in November 2013, ostensibly because Visy was "constantly at him, trying to get rid of him", but also because his back was "getting worse" and a redundancy was his "way out."  However, Her Honour was not satisfied that Mr Zwart was forced to take a redundancy because he could no longer perform his work duties, having regard to his lack of treatment at the time and his previously demonstrated capacity for full-time duties. 
Mr Zwart subsequently worked on a volunteer basis as a community radio presenter for a number of years.  He also started his own recording business, which involved recording music and releasing albums, although he had not made a profit from that venture.
Mr Zwart gave evidence that he was experiencing ongoing pain in his lower back and both legs.  He was taking Celebrex and Panadeine Forte, but was no longer seeing a physiotherapist. 
Before his injury, Mr Zwart played guitar in a band, cycled once a month for exercise, went for bush walks several times a week and did landscape gardening. However, as a consequence of his injuries, he allegedly suffered flare-ups when he played the guitar, had difficulty riding his bike, could only walk for around half an hour without increased pain and was limited to general gardening such as lawn-mowing and weeding.  He also claimed to have abandoned a project to make an "off-road racing buggy". 
However, it came to light that Mr Zwart continued to perform seasonal work as a bass guitarist in several bands. He gave evidence that he had continued to play in a band for a couple of hours at a time, "probably three or four times a week". Visy relied on extracts from Mr Zwart's Facebook site, which noted that Mr Zwart was a specialist in live sound recording, an interviewer and "generally liked to keep busy" with gigging "most weekends". Her Honour found that the true extent of Mr Zwart's involvement in the music industry only became apparent during his oral evidence and was not revealed by his affidavits in support of the serious injury application. 
The County Court's decision
Her Honour ultimately found that, while Mr Zwart had suffered some restriction and was likely to continue to suffer restrictions in physical activities, "by and large, his ability to engage in the activities that were important to him (and will be important to him in the future)"—namely, music and sound recording—"is not affected to any significant degree".  Her Honour was not satisfied that Mr Zwart had met his onus of showing his consequences could be "fairly described as being 'more than significant or marked' and as being 'at least very considerable'".  Accordingly, Mr Zwart's application was dismissed.
Meeting threshold a matter of loss of activities
As can be seen from this case, the Court's task in determining a serious injury application for pain and suffering requires a finely balanced assessment of the Plaintiff's symptoms and treatment, any recreational or domestic activities they have lost and any activities they have retained.  In this instance, Her Honour Judge Bourke clearly placed significance in the activities that Mr Zwart had retained, including significant involvement in gigging, music recording and community radio, as well as the importance of these activities to Mr Zwart. 
This case highlights the importance of thoroughly investigating a plaintiff's post-injury domestic and recreational activities via social media and/or surveillance, especially where the main or only issue in dispute is "range".  As the outcome of a serious injury application so often turns on the evidence of the plaintiff, a pain and suffering application can be difficult to defend if the plaintiff alleges that they can no longer engage in hobbies that were important to them, unless some other evidence can be produced that directly contradicts their allegations or otherwise damages their credibility.  In this instance, had Mr Zwart's Affidavit and oral evidence been accepted without challenge due to a lack of investigation of his social media profiles, the outcome of the case may well have been different.