---
Contractors and corporate officers in the spotlight as mining sector joins sweeping WHS reform
13 September 2017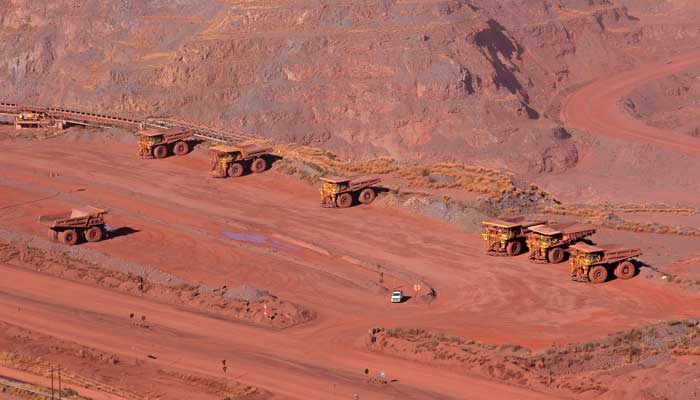 Last week, the Minister for State Development and Natural Resources and Mines, Anthony Lynham, introduced the Mines Legislation (Resources Safety) Amendment Bill 2017 (the Bill) to Queensland Parliament. The Bill proposes a number of significant amendments to the State's existing penalties regime for breaches of the Coal Mining Safety and Health Act 1999 (CMSHA), and Mining and Quarrying Safety and Health Act 1999 (MQSHA), as well as their respective regulations.
The Bill comes off the back of a Parliamentary Committee report, which re-identified instances of coal workers' pneumoconiosis as a continuing work health and safety (WHS) risk for the mining industry. It also aligns with other amendment legislation recently introduced by the Palaszczuk Government as part of a broader ramp up of Queensland's WHS laws, targeting corporations and senior officers across other industries, including the proposed introduction of an industrial manslaughter offence in late August 2017.
Due diligence 
The Bill mirrors the Work Health and Safety Act 2011 (Qld) (WHS Act) by introducing positive due diligence obligations on corporate officers. Under these provisions, an officer—defined by the Corporations Act 2001 (Cth) as any person who makes, or participates in making decisions, that affect the whole or a substantial part of a business—has a positive duty to exercise due diligence to ensure the corporation complies with its obligations. Due diligence is specifically defined to include taking a number of "reasonable steps", such as ensuring there are appropriate resources and processes in place to eliminate or minimise risks to safety and health.
Due diligence obligations on individual officers apply to any officer of a corporation that holds a duty under the CMSHA and MQSHA, which therefore extends to individual officers of not only the mining operator, but contractors and service providers.
Penalties
Penalties for all offences are also set to increase dramatically under the Bill. The maximum penalties for contraventions leading to multiple fatalities are proposed to be 15 times greater than at present, from $252,300 to almost $3.8 million for corporations, and up to three years' imprisonment or $756,900 for an officer. This is equivalent to 30,000 penalty units for a corporation and 6,000 units for an officer.
These increases are aimed at bringing mining into line with the penalties being handed down in other industries under the national harmonised WHS legislation, where there are now examples of corporations receiving penalties of up to $1 million for failing to ensure the safety of workers.
Additional compliance measures
The Bill also proposes ways to promote and enforce compliance with mine safety legislation beyond the existing prosecutions and directives framework, through the introduction of:
Civil penalties—where a mine operator or mining contractor company fails to demonstrate compliance with its safety duties, they may face fines of up to $126,150.  
Suspension or cancellation of certificates of competency and site senior executive (SSE) notices—where a holder fails to comply with safety obligations, or where a person has committed an offence under mine safety legislation in Queensland, or another state or territory, they may have their certificate or notice cancelled or suspended.  
Contractors and service providers 
Greater obligations will also be placed on contractors and service providers if the Bill is enacted. These obligations include a requirement that no work be undertaken until the contractor or service provider has ensured:
the SSE is provided with a  safety and health management plan (SHMP)
the contractor has made all changes to their SHMP as required by the SSE to integrate it into the site safety and health management system (SHMS)
each worker engaged by the contractor has been inducted into the mine SHMS, and
each worker has received training on hazards and risks at the mine.
Additional obligations will also be placed on SSEs to assist, supervise and monitor contractors and service providers.
In line with the intent of improving safety among contractors, the Bill also introduces a requirement that the mine management structure identify a person responsible for managing contactors and service providers.
Other significant changes 
Other major changes proposed under the Bill include:
notification obligations on designers, manufacturers, importers and suppliers of plant, including informing of known hazards or defects with plant
ventilation officer competencies
changes to the power of inspectors to enter workplaces
SHMS requirements
health surveillance
notification of diseases
Advisory Committee and Board of Examiner membership
release of information, and
continuing professional development for statutory position holders, including practicing certificates.
For more details about these changes, you can read the Bill here.
Next Steps 
The Bill has been sent to the Infrastructure, Planning and Natural Resources Committee for consideration. The Committee will hold public briefings on the Bill throughout September and report back to Parliament on 23 October 2017.
In light of the recent move by the Queensland Government to reform workplace safety, it is anticipated that there will be little delay in moving to have the Bill enacted. Now is the time to get up to speed with the implications of the Bill, and changes that will need to be made should it pass, particularly with respect to new obligations placed on officers, SSE's and contractors. To find out how the Bill will specifically affect your company's operations or to organise a training session for senior management on meeting health and safety obligations contact Matthew Smith or Laura Regan.
We will continue to provide updates on the progress of the Bill and any amendments that are made before its passage.