---
Commonwealth procurement set for "massive change"
16 December 2016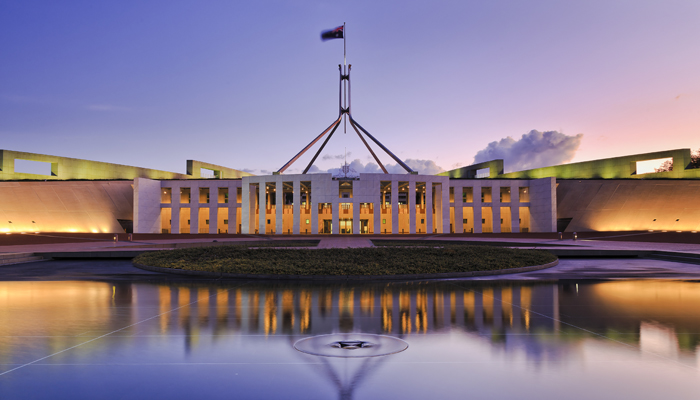 Revised Commonwealth Procurement Rules (CPRs) come into effect on 1 March 2017. Labelled as a "massive change" by Senator Nick Xenophon, the updates will impact on the manner in which Commonwealth agencies manage procurement processes subject to Division 2 of the CPRs.
The revised CPRs include five additional paragraphs, which embody three key changes to Commonwealth procurement.
Tenderers must demonstrate compliance with Australian standards and regulations
The revised CPRs include new paragraph 10.10, which states that, where an Australian standard is applicable to goods or services being procured:
Tender responses must demonstrate the capability to meet the Australian standard.
Contracts must contain evidence of the applicable standards.
Paragraph 10.10 also refers to new paragraph, 10.37, which provides that, where a standard (Australian or international) applies to a contract, relevant entities must make reasonable enquiries to determine compliance with that standard by:
Gathering evidence of relevant certifications.
Ensuring periodic auditing of compliance by an independent assessor.
The effects of paragraphs 10.10 and 10.37 are wide-reaching:
Agencies will need to assess the Australian standards applicable to each procurement and seek information from tenderers on their ability to comply with each standard. In a demonstration of the potential impact of the new requirement, Senator Xenophon stated that this will make a real difference to ensuring that Australian steel is used "not just in the context of the building and construction sector but across the board". Presumably, this is based on the assumption that Australian steel meets the relevant Australian standards.
Agencies will need to arrange for an independent assessor to periodically audit compliance with the standard "(Australian or in its absence international)". It remains unclear whether the "independent assessor" should be a party external to the relevant entity.
Pertinently, it also appears from the text in paragraph 10.37 that existing contracts in which Australian or international standards are already specified, are subject to the standards verification process from March 2017.
Officials must enquire into compliance with relevant regulations
The revised CPRs also include new paragraph 10.18, which provides that "officials must make reasonable enquiries that the procurement is carried out considering relevant regulations and regulatory frameworks, including but not limited to tenderers" practices regarding:
Labour regulations, including ethical employment practices.
Occupational, health and safety.
Environmental impacts.
The obligation in paragraph 10.18 is not limited to the three areas of regulation specified in the clause. Where other forms of regulation apply, officials should use their judgement to make appropriate enquiries.
In tabling the new rules, Senator the Hon Mathias Cormann, Minister for Finance, confirmed that the application of paragraph 10.18 extends beyond any applicable Australian rules to regulatory frameworks applied in other jurisdictions, where relevant. During parliamentary debate, Senator Nick Xenophon gave the hypothetical example of a "company that has child labourers overseas or is pouring toxins into a river" as being a target for the new paragraph.
Significantly, paragraph 10.18 appears under "Conditions for Participation" in the CPRs. Whether this intended to mandate the inclusion of a condition for participation addressing compliance with regulatory frameworks, is unclear. In the absence of further direction from the Department of Finance, agencies may be inclined to tread cautiously and include a requirement for compliance with all relevant international and Australian regulations, as a condition of participation for all Division 2 procurements undertaken from March 2017.
Officials are required to consider the broader benefits to the Australian economy
A further and equally significant change comes from the inclusion of a further two additional paragraphs in the CPRs under a new heading—"Value for money and broader benefits to the Australian economy".
Paragraph 10.30 provides that, in addition to the factors comprising value for money outlined at paragraph 4.4, officials are required to consider the "economic benefit of the procurement to the Australian economy" for all procurements above $4 million in value.
Paragraph 10.31 then clarifies that this policy operates within the context of "relevant national and international agreements", such as the Australia and New Zealand Government Procurement Agreement.
It remains somewhat unclear how paragraphs 10.30 and 10.31 will operate.
Do the "broader benefits to the Australian economy" fall under VFM?
The CPRs do not make it clear whether analysis of the "broader benefits to the Australian economy" will form part of the VFM assessment, or be a separate and parallel requirement.
What, if any, impact will there be on the non-discrimination framework?
It is unclear how paragraph 10.30 aligns with the framework of non-discrimination set out in Division 1 of the CPRs. Paragraph 5.3 states that "all potential suppliers to government must, subject to these CPRs, be treated equitably based on their commercial, legal, technical and financial abilities and not be discriminated against due to their size, degree of foreign affiliation or ownership, location, or the origin of their goods and services". Paragraph 4.4 also provides that procurement (and the value for money assessment) must be non-discriminatory.
Moreover, it is unclear whether paragraph 10.30 is intended to operate as a guide to the interpretation of paragraph 10.31, given that paragraph 2.14 provides that "an official undertaking a procurement is not required to refer directly to international agreements". Requiring officials to go beyond the text of the CPRs would be a significant change, given that the non-discrimination principle is often expressed in slightly different terms in each agreement.
How is the economic benefit to the Australian economy assessed?
The CPRs provide no guidance on how economic benefit to the Australian economy should be assessed in practice. A comparable example exists in Canada, where, in certain Defence procurements, tenderers are required to justify their tender's "value proposition" to Canada. This assessment includes an evaluation of indirect commitments such as local work undertaken by the bidder, purchases of goods and services from local suppliers, investments in research and development, technology transfer, supplier development and other eligible activities.
In any case, the assessment of economic value under paragraph 10.30 is likely to be a complex, nuanced and time-consuming process.
Next steps for agencies
For all procurements subject to Division 2 of the CPRs, agencies should:
Update all procurement documentation (including requests for tender and draft contracts) to reflect the changes.
Ensure that all tender documentation requires tenderers to demonstrate their ability to comply with Australian standards and all contract documentation gives the Commonwealth appropriate future auditing rights.
Consider whether adequate processes and resources are in place to address the new standards' verification auditing requirements.
Consider including conditions of participation that require compliance by tenderers with all relevant international and Australian regulations.
Reconsider evaluation processes and structures, and ensure procurement staff have been trained on these processes.
Where to from here?
A joint select committee has been established by Parliament to investigate and report on the amended CPRs by 31 May 2017. The committee will look at the implementation of the new paragraphs, and consider the weighting and other mechanisms to apply to Commonwealth procurement decision-making. The joint select committee will also consider the interaction of the amended CPRs with other Government policies and programs (including grants), instruments, guidelines and documents relating to procurement, as well as the extent to which the CPRs will be affected by trade agreements and other World Trade Organization agreements.
We will be monitoring these changes closely as more information becomes available. Please contact us if you would like to discuss the impact of these changes.