---
Casual employees given pathway to permanent employment
18 July 2017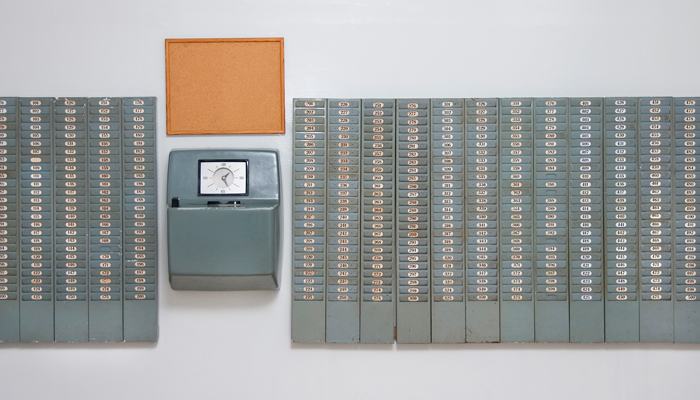 Following the Fair Work Commission's (FWC) four-yearly review of modern awards, award-covered casual employees will be able to elect to become permanent full-time or part-time employees after an initial 12-month qualifying period.
The FWC will introduce a "casual conversion" model clause in a number of modern awards to set out the criteria and process under which conversion to permanent employment can occur. The inclusion of the clause in modern awards will fundamentally change the way employers use casual employment to resource their business.
Although not a new concept, with a model clause already in some awards, the precise terms of this model clause are yet to be confirmed. The clause will include the following features:
A qualifying period of 12 months over a calendar year. This may mean casual employees who have been engaged by an employer for more than 12 months will be able to seek conversion as soon as the award applying to their employment is varied to include the clause. However, this issue will likely to be clarified by the FWC.
A criterion that the casual employee has worked a pattern of hours on an ongoing basis over the qualifying period, which could continue to be performed in line with full-time or part-time employment provisions of the relevant award.
An obligation on employers to provide all casual employees (whether eligible to convert or not) with a copy of the casual conversion clause within the first 12 months after their initial engagement.
While casual employees will be able to elect to convert to permanent employment, employers may still refuse the conversion, after consultation with the employee, on the grounds that:
conversion would require significant adjustment to the casual employee's hours of work to accommodate them in either full-time or part-time employment
it is reasonably foreseeable that the casual employee's employment will cease to exist
the employee's hours of work will significantly change or be reduced within the 12-month period following the proposed conversion, or
on other reasonable grounds based on facts that are known or reasonably foreseeable.
Despite introducing the casual conversion model clause, the FWC rejected a further claim to insert a standard daily minimum engagement period of four hours for casual and part-time employees in each modern award. However, the FWC did grant a claim to insert a facilitative provision for a minimum engagement period for part-time and casual employees employed under the Manufacturing and Associated Industries and Occupations Award 2010, Vehicle Manufacturing, Repair Services and Retail Award 2010, Graphic Arts, Printing and Publishing Award 2010, and the Food, Beverage and Tobacco Manufacturing Award 2010. It further agreed that 34 modern awards that contain no minimum will now include a two hour minimum engagement period for casual employees. This decision will be the subject of further hearings later this year.
Separate and more specific changes will also be made to casual and part-time provisions in particular awards, including the:
Hospitality Industry (General) Award 2010
Registered and Licensed Clubs Award 2010
Social, Community, Home Care and Disability Services Industry Award 2010
Aged Care Award 2010
General Retail Industry Award 2010
Fast Food Industry Award 2010
Hair and Beauty Industry Award 2010
Horticulture Award 2010
Pastoral Award 2010
Wine Industry Award 2010
Passenger Vehicle Transportation Award 2010
Road Transport (Long Distance Operations) Award 2010
Building and Construction General On-Site Award 2010, and
Rail Industry Award 2010.
More information on these changes can be read in the FWC's summary of the decision.
What steps should employers take?
In preparation for the conversion clause coming into effect, employers should:
Think carefully about the purpose for which casual employees are engaged (to meet short-term or long-term demands) and plan accordingly.
Notify casual employees about their rights to elect to convert within their first 12 months of engagement and implement procedures to deal with requests to convert to permanent employment.
Exercise care when dealing with requests to convert, including when consulting with the employee on this issue. An employer cannot simply dismiss a request to convert, and will need to be able to justify any decision to reject a conversion.
Be alive to the other changes to entitlements for casual employees, such as changes to some awards providing for a minimum period of engagement for casual and part-time employees, and ensure that hours of work and rostering arrangements for these employees are compliant.