---
Can you dismiss an employee for not following orders?
08 February 2019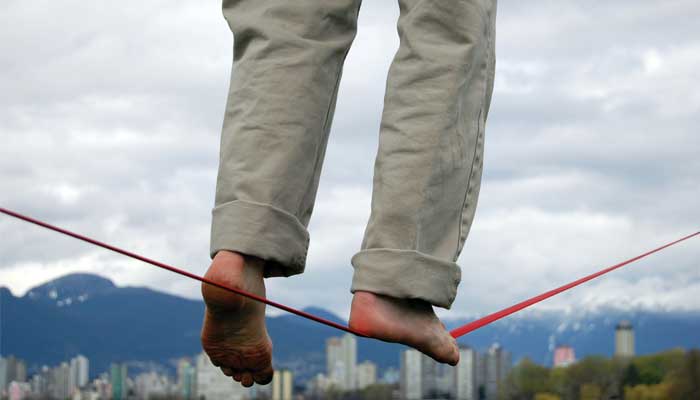 A recent Fair Work Commission decision has looked at what is a lawful and reasonable direction to give an employee and what steps employers must take when disciplining an employee for failing to comply. This is important for employers to understand as they risk losing a claim for unfair dismissal if they terminate an employee without following these steps.
What is a lawful and reasonable direction?
There is an implied duty of obedience and cooperation on employees, which requires them to carry out any "lawful and reasonable" direction given by their employer. But what constitutes a lawful or reasonable direction?
A "lawful" direction is one that does not require the employee to contravene a state, territory or Commonwealth law. To consider whether an employer's direction is "reasonable", the following factors should be taken into account:
the nature of the employee's work
the terms of the employment contract
customary practices that may exist in the workplace, and
the usual course of dealings between the parties.
An employee will not be expected to follow a direction if it is unlawful, unreasonable or outside the qualifications, ability or skillset of the employee. Further, an employee is not required to follow a direction if they believe it creates a risk to their health and safety at work.
In certain circumstances, if an employee does not comply with a lawful and reasonable direction, the employer can take disciplinary action against them. However, a recent decision from the Fair Work Commission (the Commission) makes it clear that employers must tick several boxes before disciplining an employee for not complying with a lawful and reasonable direction.
What do the courts say?
In Mr Gregory Macklin v BHP Coal Pty Ltd [2018] FWC 7429, an employee successfully argued an unfair dismissal case where he had been terminated for refusing to follow reasonable directions from his supervisor.
Mr Macklin was employed as a grader, but was also qualified to train and assess coal mining workers. In May 2018, Mr Macklin's shift supervisor approached him on shift and said, "I want you to assess/train a contractor on a truck".
Mr Macklin declined the request, as he held an honest belief that training contractors was not part of his job description. This belief stemmed from the fact he had never trained a contractor before and he misunderstood that there was a difference between "contractors" and "workers" under the recently negotiated enterprise agreement that governed his employment.
Not long after, Mr Macklin and his supervisor had a conversation to the following effect:
Supervisor: "Since you won't do the [training] I'll have to get someone else".
Macklin: "That's right, I won't do the [training]".
Supervisor: "You've put me in a bind, I'll need to get someone else to [train] the worker now".
The supervisor reported to management that Mr Macklin had refused to comply with a direction. He was subjected to an investigation process and subsequently had his employment terminated. The Commission found the BHP manager who made the decision to terminate Mr Macklin's employment had operated on multiple mistaken beliefs, namely:
Mr Macklin had trained contractors previously in his position (when in fact he had not), and
in the second conversation held between Mr Macklin and his supervisor, Mr Macklin had in fact been issued with a second direction that he refused.
The Commission held the supervisor did issue a lawful and reasonable direction at first instance and Mr Macklin should have complied with this direction, however the Commission accepted Mr Macklin's explanation that he had a mistaken belief that he was not required to do so as part of his job or under the enterprise agreement.
The Commission agreed with the employee's claim that the language used by his supervisor did not suggest Mr Macklin was being ordered to do the training—it was merely a statement of fact. They also found that Mr Macklin was not afforded procedural fairness throughout the dismissal process.
Ultimately, there was no valid reason for Mr Macklin's dismissal and he was reinstated to his old position.
What does this mean for employers?
To rely on an employee's failure to follow a direction in any disciplinary process, employers must ensure what they are asking of their employee is lawful, reasonable, falls within the scope of their employment and is phrased in a direct, order-like manner so it cannot be interpreted as anything other than a direction.
This case also highlights steps employers should take when seeking to discipline employees for failure to comply with a lawful and reasonable direction, including:
ensuring employees are given an opportunity to respond to the proposed reason for the disciplinary action
providing employees an opportunity to bring their chosen support person to any disciplinary meetings, and
conducting a thorough investigation into the incident to ensure the details surrounding the incident are factually correct, before making any decisions about disciplinary action.
Next steps for employers
Employers should ensure that their disciplinary policy or procedures, if any, include the above steps. If not, they should be updated to ensure these steps form part of any process when disciplining employees.