---
An interview with Chris Colahan
15 April 2016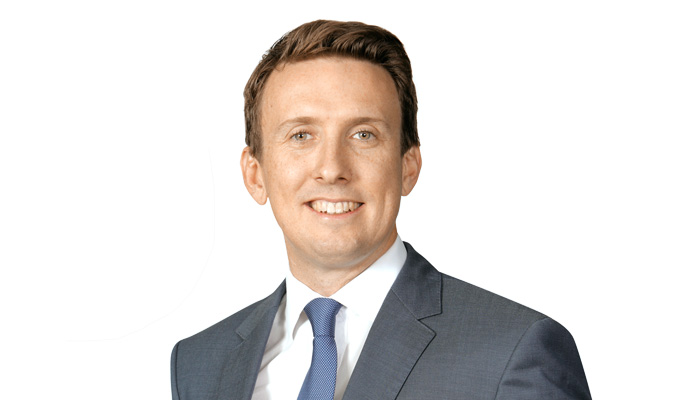 After spending 10 years overseas in various roles, most recently as Regional CEO – Asia at RSA Insurance, Chris Colahan was ready to return to Australia when the role of Berkshire Hathaway Specialty Insurance (BHSI) Australasia's President came up.
"While it would have been a dream scenario to set up the business with its headquarters in the Gold Coast, we've now got offices in Sydney, Melbourne, Brisbane and Auckland and we've got the beginnings of a great product offering. We've sown the seeds and, from this year on, we'll start to see them turn into something else and it's really exciting to be a part of that."
Chris says the most enjoyable and fulfilling part of BHSI's journey since it began operating in April 2015 has been working with its New Zealand Country Manager, Cameron McLisky, to map out what they wanted the business to look like and bringing the team together. "So far we've handpicked 54 people from 21 different companies and it's been a dream scenario to be able to go and hire who we see as the industry's best and to put them all together into an empowered and autonomous team," he said.
While Australia is a somewhat sophisticated insurance market, it would seem to be a relatively small pool of players compared with other overseas insurance markets. Why did BHSI choose to open an operation in Australia ahead of other larger, more varied markets?
Our aim at BHSI is to be a world-leading property and casualty insurance company that offers a gold standard to our customers. We realised early on that we would need to have a global footprint to service the global needs of our multinational international customers. Australia is a big, very interesting market by world standards with a large premium pool and commercial customers that we think our brand and our offering will be attractive to.
How do you see BHSI differentiating itself in a crowded insurance market here in Australia?
Our brand and our balance sheet are the strongest in the industry, but it's what we do locally for our customers on the ground that really is going to matter. We started with a blank sheet of paper with no legacy systems, processes, or people, which meant we could build the business with less bureaucracy, an absolute focus on creative simplicity over complexity and on returns. We're creating a highly responsive organisation with flexible insurance and risk transfer solutions for our customers and can do it at a very low cost.
What have been the challenges from your first year in your role?
Incumbency and longevity of insurer relationships with brokers and with end customers is extremely powerful in our industry. If you think about it in a positive way it also tells you that we're in an industry where loyalty and longevity of relationships are important, but if you put a more negative lens on it you'd say that people are risk averse and wary of change. Having said that, we've been fortunate to build 500 customer relationships, which has exceeded our expectations and means that our message, brand and proposition is resonating with those customers.
The Australian insurance market is one of the most highly regulated in the world. How do you find it operating here compared to other countries?
After working in six different countries, you realise that while there are challenges of dealing with a regulator in Australia the grass is definitely not greener on the other side. Dealing with regulators is challenging everywhere. In Australia, we know the rules and what we need to do to comply. Importantly, we can communicate with the regulator directly. All in all, insurers need to operate to a high standard in Australia and that is good for us.
What do you see as the biggest challenges and opportunities for the insurance industry in Australia?
We're operating in an incredibly dynamic world where entire industries are being constructed or overhauled almost overnight. For us that creates enormous opportunities if we are responsive to the changing needs of our customers. It's also a massive threat and the industry needs to respond to new and evolving risks and add value to our customers to justify the premiums that we are paid.
Do you think the insurance market and consumers understand and see products addressing cyber risks as being of practical necessity?
Five to 10 years ago, no-one would talk about cyber risks. Over the past 3-4 years both customer and industry awareness have massively escalated, which I think reflects an increased threat and a demand for solutions. It creates an opportunity for insurers to help customers with emerging risks, but we've got a long way to go before we can really understand those risks and how to create an offering that can genuinely lead to a risk transfer for customers.
When you give the toast to celebrate BHSI having been in Australia for 50 years, what do you think you will reflect on at that moment as the greatest indicator of BHSI's success in the marketplace?
Thinking that far ahead is a part of our ingrained philosophy and is what makes us different. We won't be measuring success based on any market share targets or any position on a leader board—for us it will be whether we have a gold standard offering. I think we'll be better positioned than anybody to be offering that given the absolute focus we have on customers and on creating an organisation that can be highly responsive to their needs. And, with a bit of luck, our head office will be on the Gold Coast!