---
Achieving dispute resolution efficiencies for Defence through project management
09 November 2018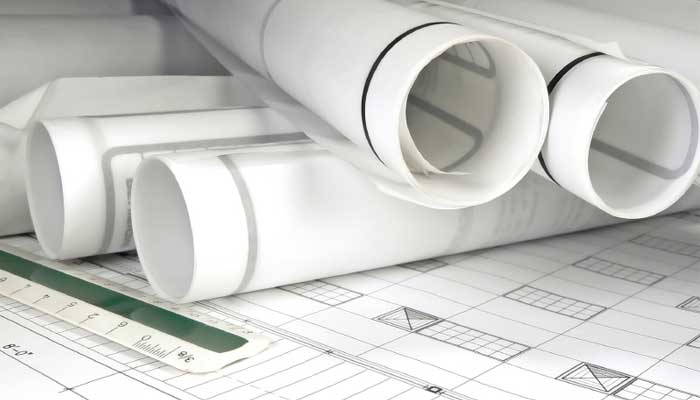 A recent focus on streamlining dispute resolution processes aims to reduce the time taken to arrive at a final result. For example, the dispute resolution clause in many of the construction contract templates on the Defence Estate Quality Management System (DEQMS) provide for arbitration hearings to be conducted on a "stop clock basis", where each party has a fixed maximum time to present its case. The streamlining trend has identified the need to create efficient processes that bring all relevant issues, evidence and submissions before the decision-maker in a structured, succinct and timely manner.
This article discusses how Defence and its lawyers can use project management techniques to simultaneously achieve time and cost efficiencies with desirable outcomes.
Applying project management techniques to dispute resolution
Project management techniques can be used to plan and control the time and effort involved in dispute resolution case preparation—if applied correctly by Defence and its lawyers, the competing demands of quality, scope, cost and time can be better balanced as well as bringing a significant reduction to Defence's legal costs.
Project management processes can be categorised into five key groups:
Initiating—recognising, defining and authorising the project
Planning—developing the project plan
Executing—carrying out the project plan
Monitoring and controlling—monitoring and measuring variances from the project plan to allow necessary corrective action, and
Closing—formalising acceptance of the result and bringing the project to an orderly end.
Once a dispute resolution process is understood as a "project", it becomes a question of how each of the processes can be applied to benefit Defence.
Initiating
In a dispute resolution context, setting the project objectives (i.e. Defence's objectives in commencing or responding to a dispute) should ideally be the first step in the initiating process. Fundamentally, the project objectives should address the:
scope—the dispute or issue to be resolved
cost—Defence's budget for resolving the dispute, and
timeframe—the time within which Defence wants (or is required, under the contract or applicable legislation/rules) to resolve the dispute.
The initiating process also involves deciding whether to proceed with the dispute. Where Defence has a claim against a contractor or consultant, it must decide whether to trigger the formal dispute resolution mechanism under the contract. In many of Defence's template construction contracts, this is done by issuing a notice of dispute. Contrastingly, if Defence is responding to a claim from one of its contractors or consultants, it needs to decide how to respond using the mechanism in the contract.
Finally, during the initiating process Defence should also appoint "project managers" and give them authority. In a dispute resolution context, this involves:
identifying the Defence personnel who will give instructions to Defence's lawyers
appointing Defence's lawyers, and
allocating responsibility among Defence personnel and Defence's lawyers for various tasks to be carried out in the dispute resolution process.
The initiating and planning processes offer the best opportunity to improve performance and results in dispute resolution. From the execution process, key strategic decisions have already been made, the ability to influence the outcome is diminished, and the cost and time impacts of changing course are significant. Early appointment of the project managers (that is, Defence's lawyers and the Defence personnel who will provide instructions) is critical to the success of the project.
Planning
The planning process involves developing a project plan, which further defines the scope and objectives of the project, and sets out how the dispute resolution process will be executed, monitored, controlled and closed out. In a dispute resolution context, a project plan should:
define the scope, identify key issues and how they will be dealt with strategically, procedurally and substantively
develop a project schedule, including subdivision of the dispute resolution process into manageable tasks
identify resource requirements in light of the scope and schedule, including:

the composition of Defence's legal team (including barristers)
lay witnesses (including any Defence personnel who might need to give evidence), and
independent expert witnesses

generate the cost estimate and budget, taking into account the scope, schedule and resources required
articulate the processes for quality control
list the communication requirements, considering who needs what information, when they need it and how they should receive it
detail regular risk assessment checkpoints, particularly at key stages in the dispute resolution process when further levels of certainty are achieved regarding entitlement and quantification (e.g. after receiving an independent expert's opinion or the other party's evidence), and
set out a procurement plan, including how resources will be obtained (e.g. independent experts, barristers and lay witnesses).
The planning process ensures Defence is able to identify and plan for required costs, time and resources, reducing the potential for overlap, unnecessary expenditure and distraction from usual activities.
Executing
The executing process involves carrying out the project plan, which, in a dispute resolution context, includes:
assembling, briefing and managing team members
procuring and managing independent experts, barristers and consultants
preparing deliverables (e.g. pleadings, evidence and submissions), and
reporting (e.g. from Defence's lawyers to Defence's instructing personnel).
Monitoring and controlling
The monitoring and controlling process involves identifying and measuring variances from the project plan, including tracking:
incurred costs against the estimate/budget to avoid over-expenditure
scope against scope definition to prevent insufficient or excessive work
progress against schedule to prevent missed deadlines
quality to ensure standards are met, and
risk to ensure necessary adjustments are made to the scope and strategy.
Monitoring and controlling against the project plan ensures that any variances are identified early and necessary corrective actions can be taken in a timely manner.
Closing
The closing process formally terminates the project activities and closes the project. This includes:
completing contracts, e.g. settling final accounts with independent experts and the decision-maker, and
implementing any settlement or award.
Defence and its lawyers may also wish to reflect on lessons learnt throughout the dispute resolution process as part of the closing process, for use in future disputes.
How can Defence benefit from project management techniques in future disputes?
To ensure Defence reap the benefits of project management techniques in future disputes, Defence should:
engage lawyers that are familiar with the application of project management techniques to dispute resolution
ask the lawyers to prepare a project plan, consistent with project management techniques
ensure it is happy with the project plan developed, and
ask the lawyers to report to it regularly on execution against the project plan.
This article has been adapted from Anton Van Langelaar and Paul Tobin, "Project-managing Dispute Resolution" (2006) 72(4) Arbitration 300.