---
The Greater Newcastle Metropolitan Plan—the first year in
20 June 2019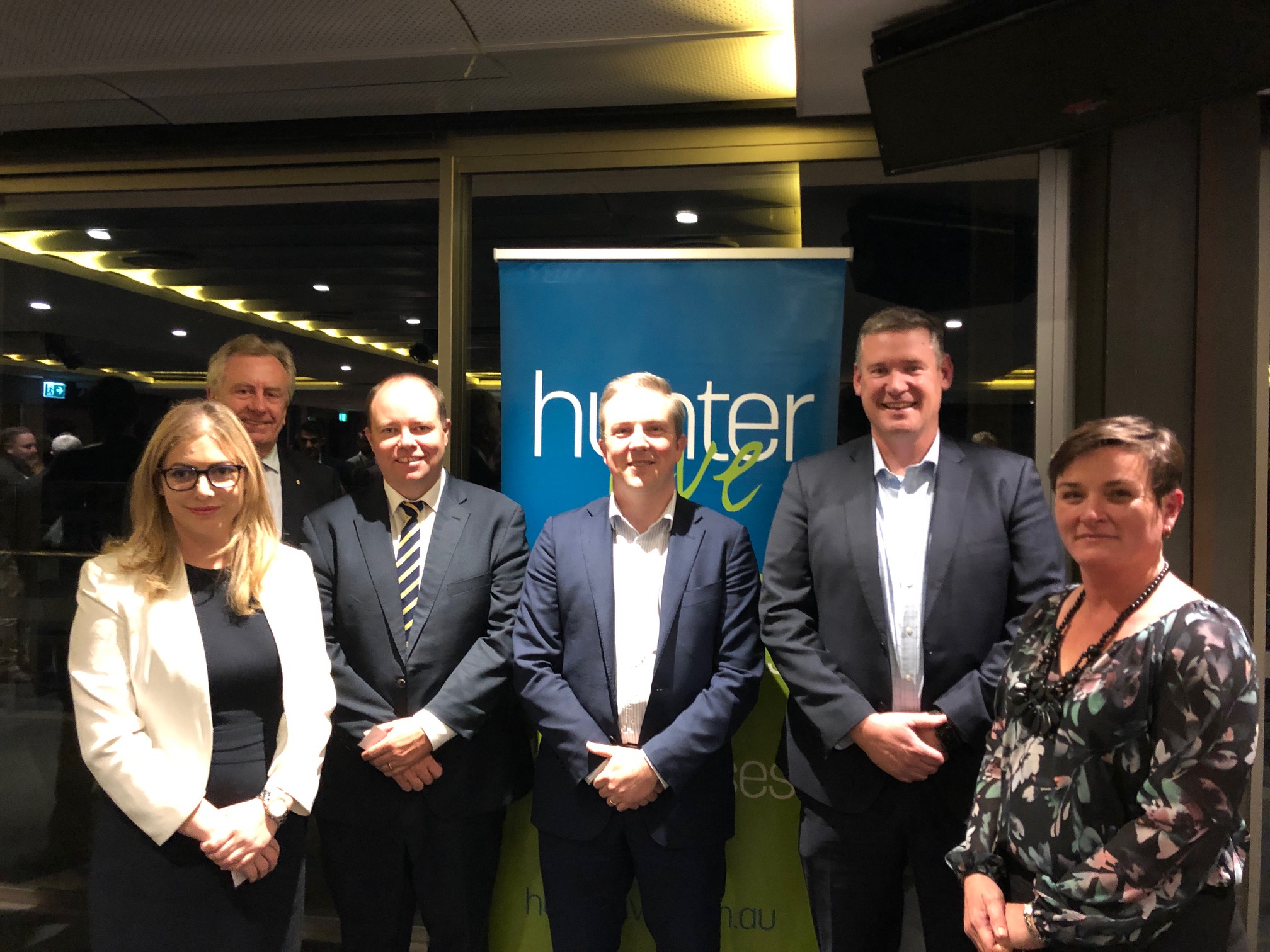 Sparke Helmore partnered with PwC Australia to host a Hunter Live event at Merewether Surfhouse on Wednesday 19 June. Amy Etherton, Director, PwC opened the event to a full house of around 100 attendees.
The panel discussion facilitated by Richard Anicich AM, Consultant, Sparke Helmore and Chair of the Committee for the Hunter featured guest speakers; Paul Doorn, CEO, Venues NSW, Gillian Geraghty, Executive Director, Northern Region, Health Infrastructure and Joe James, CEO, Hunter Joint Organisation of Councils (Hunter JO). The event touched on three key areas of the Greater Newcastle Metropolitan Plan 2036, the Broadmeadow precinct, the John Hunter Hospital and Innovation precinct and the focus of the Hunter JO.
Paul mentioned that the 63 hectare Broadmeadow site aims to be a centre of excellence with the precinct to drive tourism to the region and boost the Hunter economy. The business case for this site is still underway, however, Paul is looking towards the success of the Honeysuckle precinct and how bringing businesses to the area boosts the social infrastructure of the precinct.
Gillian is leading not just a hospital redevelopment but a precinct redevelopment that aims to incorporate health, education and innovation with the new precinct to create an additional 8,000 jobs in the Hunter. She mentioned that this is the most challenging site she has seen, being set on a ridgeline, previous mine site, and land contamination. Their aim is to improve on what the John Hunter is already 'a world class facility delivering tertiary healthcare, day in and day out'. An allocation of $780m for the first phase of this development received bi-partisan support in the lead up to the recent State election and featured in the recent NSW Budget.
The Hunter JO's focus is to advocate for our region and ensure the Hunter sets itself apart from all other regions in proposals to Government for funding. Joe mentioned that we need to define our proposals to make them distinctive to the Hunter and collaborate on shared interests. The Hunter JO has a number of transformational projects on their radar including the diversification of the Port, Newcastle Airport precinct upgrade and creating a unified approach to the Hunter being a smart region.
The Hunter region has already changed significantly over the years and the transformation is set to continue as set out in the Greater Newcastle Metropolitan Plan, changing the face of Newcastle as the regional capital of the Hunter and Australia's seventh largest city and global gateway for northern NSW with world-class sports, education and healthcare precincts.