Health Care
Supporting medical professionals and facilities

When health care-related insurance claims or complaints arise, they must be dealt with promptly
to produce cost effective and successful outcomes through appropriate case management
strategies. We have a proven track record in managing sensitive and diverse medical malpractice and professional negligence claims to achieve better outcomes and reduce overall costs.
We work with a variety of insureds, insurers, MDOs, underwriting agencies and cover holders, and brokers in Australia and internationally, including from the Lloyd's markets. We regularly advise in complex class actions and issues related to assisted reproductive technology, surrogacy and discrimination in providing health care services.
We are experienced in defending litigated medical negligence claims against registered health practitioners, private and public hospitals, allied health and other medical service providers––and in representing health professionals and facilities in regulatory and disciplinary hearings and coronial investigations.
Clients seek our advice to defend medical negligence claims in the District and Supreme Courts. We also regularly represent registered health practitioners in state and federal regulatory investigations, with a special emphasis on Medicare and HICAPS audits.
Medical and dental practitioners and medical facilities ask us to represent them in AHPRA investigations and before the Health Care Complaints Commission, NSW Civil and Administrative Tribunal, the Medical Board and the Dental Board. We also advise "persons of interest" on their appearance in coronial proceedings related to medical and nursing care, coverage issues regarding health facilities, health professionals, medical product liability and clinical trials.
Clients value our strong service mindset, commitment to resolving claims efficiently and the reliable, high-quality and cost-effective nature of our comprehensive services.
What others say
Winner, Australasian Law Awards, Insurance Specialist Firm of the Year 2018, 2017 & 2016
Senior team

Jehan Mata
Special Counsel
t:
+61 3 9291 2374
+61 3 9291 2374
m:
+61 403 373 159
+61 403 373 159
o:
Melbourne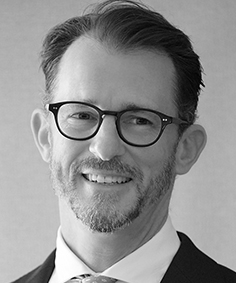 Mark Sainsbury
Partner
t:
+61 7 3016 5033
+61 7 3016 5033
m:
+61 408 687 770
+61 408 687 770
o:
Brisbane