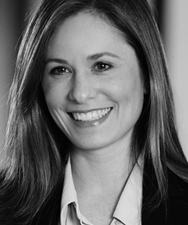 Hannah plays a key role in the firm's not-for-profit (NFP) law team. Her experience spans advising NFPs, particularly charitable organisations, in a range of areas including structuring, compliance and governance. She also provides coverage advice under professional indemnity and directors and officers policies, and defends claims against professionals and directors.    
Hannah manages the firm's Pro Bono and Community Programs, and is instrumental in driving the firm's strategic approach to socially responsible business.
What she does
Hannah advises NFPs, including charities, on matters concerning their establishment, structure, governance, compliance obligations and operations.
Hannah also helps clients resolve their disputes and mitigate or manage risks through processes, contracts or insurance. She defends claims against professionals and directors or officers involving allegations of negligent advice, misleading and deceptive conduct, and breach of statute or contract.
As part of her role leading the Pro Bono and Community Programs, Hannah manages a number of the firm's largest pro bono relationships and referrals, coordinates secondments and handles the provision of community legal education.
Who she works with
Hannah primarily works with NFPs, including charitable organisations.
Work done recently
What her clients say
"...In each case we have felt very well supported, encouraged and professionally guided; we always felt as if we were one of Ms Rose's priority clients – Hannah was part of our team. We are very grateful for Ms Rose's support, attention to detail and commitment in this regard." Ben Grushka, Executive Director, WEA Hunter
"I have worked and am continuing to work with Hannah Rose on a professional negligence matter involving a local government claim against me and my consultant team. The matter involves complex technical and legal issues which are crucial to the question of responsibility and liability. I am often amazed by Hannah's capacity to understand these technical issues although they are crucial to resolving the matter successfully. She has been extremely diligent and dedicated and has a natural ability to gather information, absorb and extract the salient issues, quickly and effectively." Senior Partner, architectural company in Sydney
"Hannah Rose has assisted us to review and update our governance documents, structure and processes across the whole of the charity including 14 legal entities and separate charities. Hannah has been very approachable and personable whilst remaining extremely professional during this project. Her advice and approach has been thorough, timely and considerate of our organisation's nuances. I would highly recommend Hannah to assist with any charity issue and would access her services again." Barbara Ryan, CEO, Ronald McDonald House Charities
Qualifications
Hannah has a Bachelor of Laws, Bachelor of Arts (Psychology) and Graduate Diploma in Legal Practice from the University of Wollongong. She also has a Masters of International Law with Distinction from the University of Sydney and a Certificate in Governance for Not for Profits from the Governance Institute of Australia.
Life before Sparkes
Before joining Sparke Helmore, Hannah developed her experience at Gadens, before spending some time at boutique insurance firm, Wotton + Kearney. While studying for her Masters degree, Hannah worked as a technical claims officer in the professional indemnity team at a large Australian insurer.
Life outside of Sparkes
Hannah dedicates much of her time to her volunteer role as Non-Executive Director and Company Secretary of Batyr Australia Ltd, which aims to engage, educate and empower young people to speak out about social and mental health issues. Hannah also spends as much time as possible with her family, friends and two active dogs, and enjoys experiencing the benefits of inner-city living.